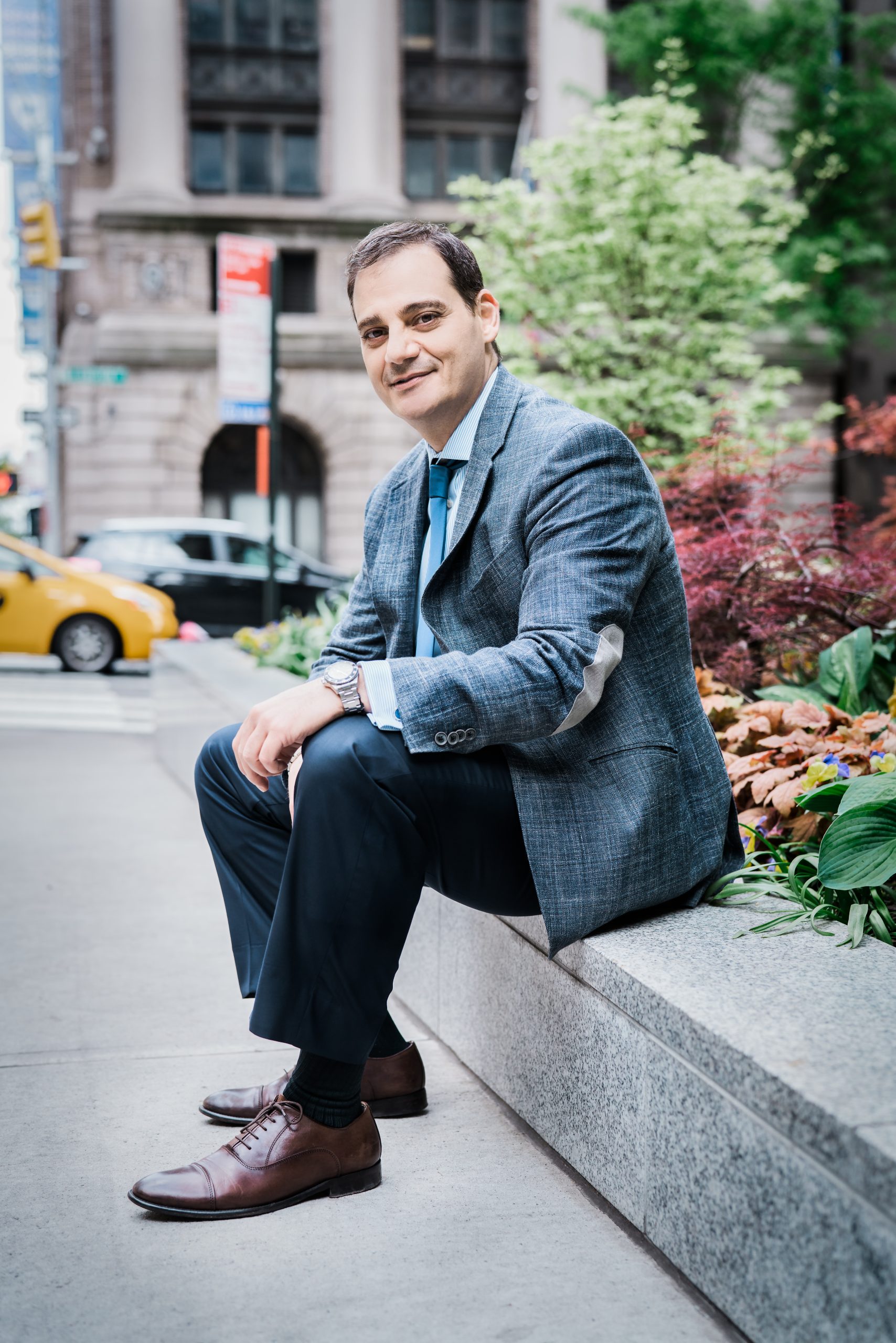 Dr. Edgard El Chaar
Periodontist, Chief Executive Director
---
Dr. El Chaar is currently a Clinical Associate Professor at the Department of Periodontics and Implant Dentistry and the Director of Advanced Education Program in Periodontics at New York University College of Dentistry. Former Director and Founder of Advanced Education Program in Periodontics at Lutheran Medical Center. He has a thriving private practice in New York City that specializes in dental implants and Periodontal disease. He is the founder of EEC Institute, a continuing education and research institution focused on the advancement of clinical periodontics and implant dentistry. He is a retired Major in the US Army. He travels several times a year to lecture internationally and domestically and has published several articles in peer-reviewed journals and authored several chapters in published books.
Dr. El Chaar completed his Doctorate of Dental Surgery, his post-graduate education in Advanced Periodontics and Dental Implants, and received a Master in Oral Biology all from New York University. He is a Diplomate of the American Board of Periodontology and Implant Dentistry. Member and Fellow of Implant Team of Implantology (ITI) and serves on the education committee, and Member of American academy of Periodontology and Academy of Osseointegration.
During his free time, Dr. El Chaar enjoys tennis, spending time with family, fly single engine airplane, boating and play the saxophone.
---
Director: Advanced Program in Periodontics New York University College of Dentistry.
Former Director & Founder: Advanced Education Program in Periodontics at Lutheran Medical Center.
Clinical Associate Professor: Department of Periodontics and Implant Dentistry - New York University College of Dentistry.
Director & Founder of the EEC Institute.
Research & Educational Entity​.
Retired Major, US Army
Diplomate
American Board of Periodontology and Implant Dentistry.
American Board of Oral Implantology.
Member & Fellow
Academy of Periodontology.
Academy of Osseointegration. ITI, Member and Fellow.
American Academy of Implant Dentistry, Member & Fellow.
Fellow of the International Academy for Dental-Facial Esthetics, IADFE. Authored multiple peer reviewed articles and chapters.
A compassionate approach to personalized and innovative dental treatment.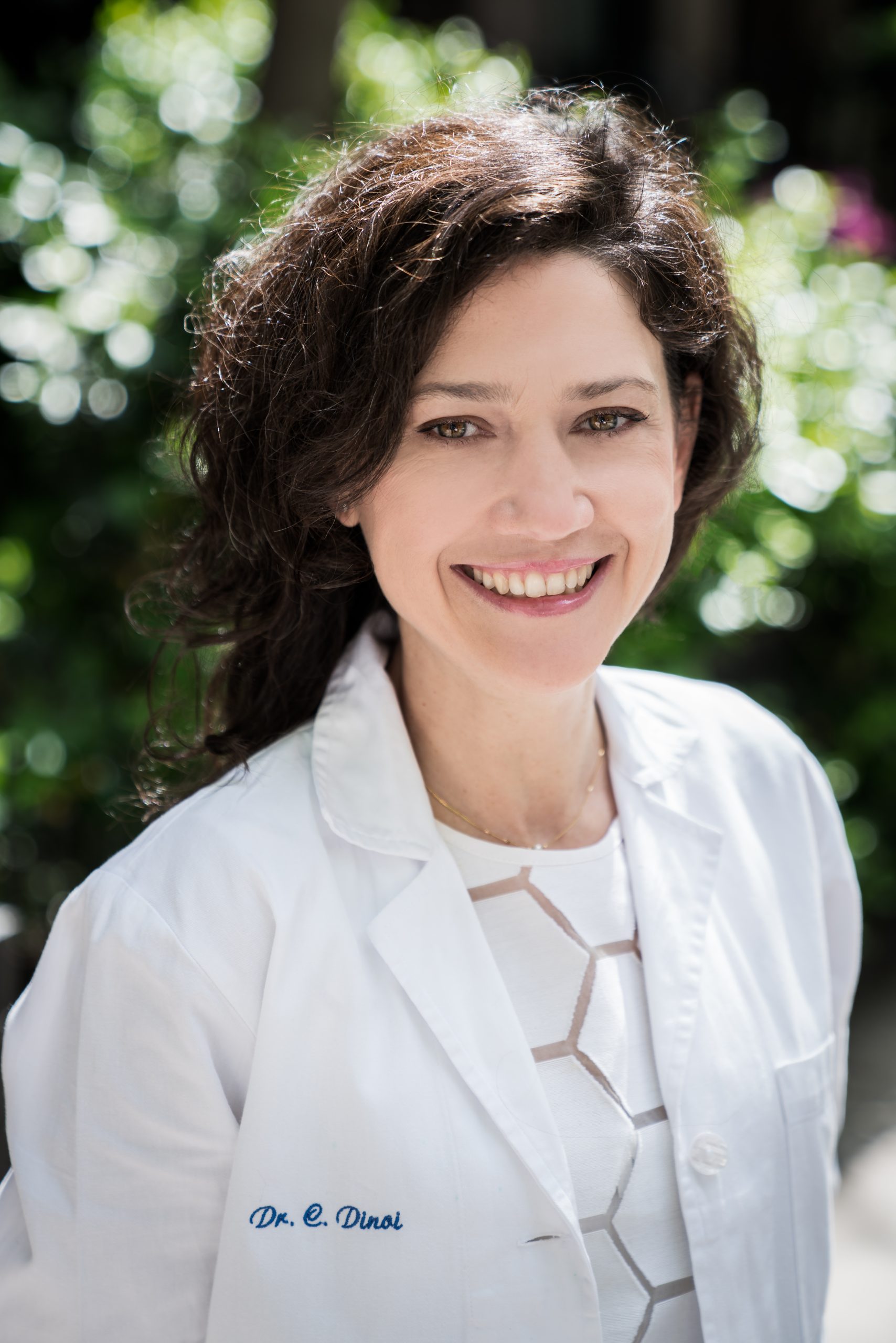 Dr. Cinzia Dinoi
Periodontist
---
Dr. Dinoi is a certified specialist in periodontics and a member of the American Board Of Periodontology. She provides comprehensive periodontal care to patients with gum disease and other conditions of the mouth, including the replacement of teeth with implant surgical procedures.She understands that patients may be anxious and always provides the options of sedation in one of its many forms if necessary. Dr Dinoi values holistic treatment. Studies have demonstrated links between periodontal disease, smoking, cardiovascular disease and diabetes. She will manage your treatment alongside your other medical providers so that it gives the most optimal health outcome possible and will help you maintain it in time.  Before specializing in periodontics at New York University, she was valedictorian of her graduating class, receiving her Doctorate in Dental Surgery, at NYU's College of Dentistry. She is Canadian, understands French and is fluent in Italian. She enjoys modern art and classic literature.
---
Member
Omicron Kappa Upsilon National Dental Honor Society. European Federation of Periodontology. Italian Society of Periodontology.
As your periodontist, my focus is on how to address your specific needs and provide you with the best dental care possible. We will work together in order to keep your teeth and gums healthy so you can keep smiling!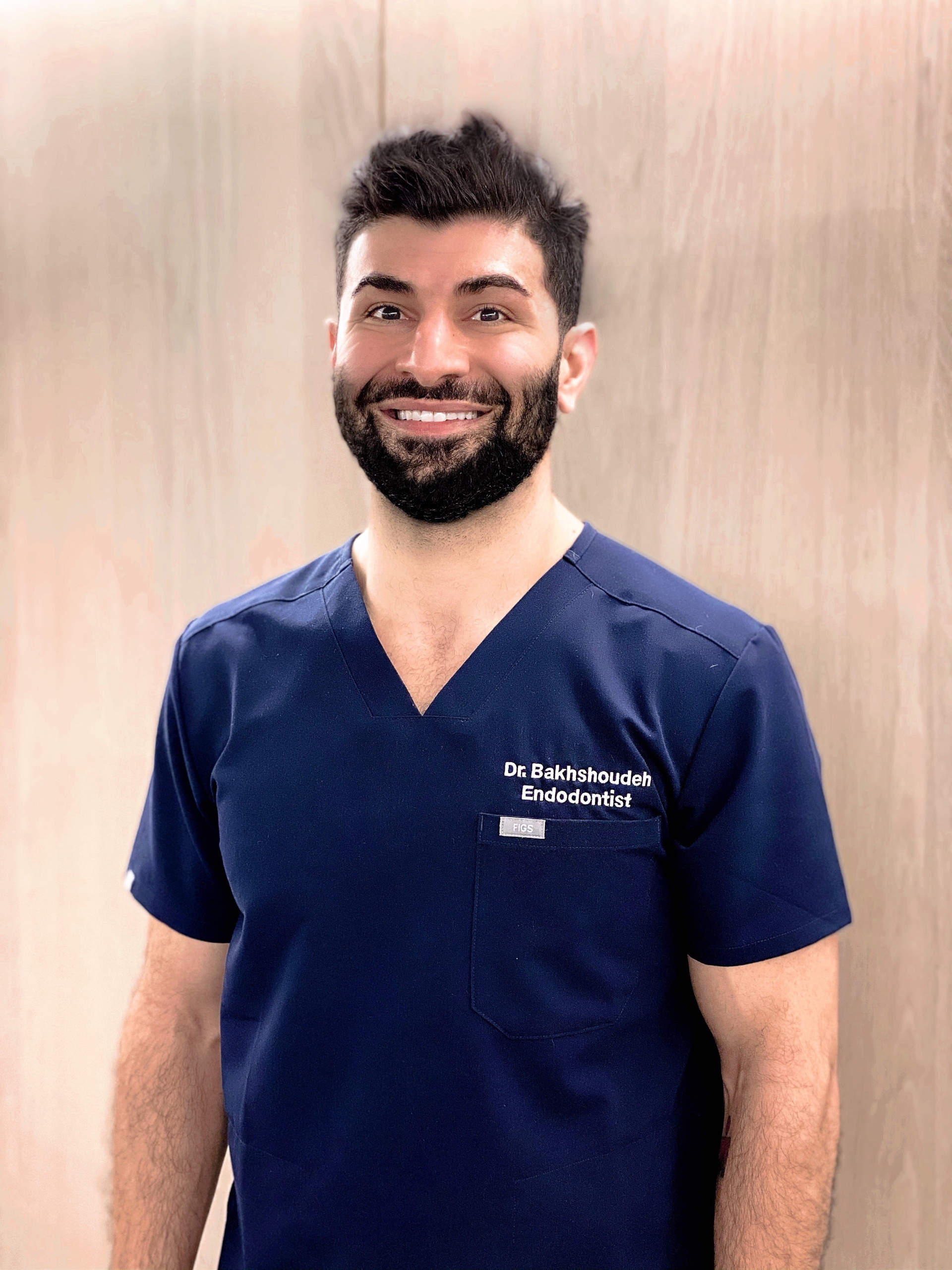 Dr. Bobak Bakhshoudeh
Endodontic
---
Dr. Bobak Bakhshoudeh was born and raised in Long Island, NY where he received his Bachelor in Science degree at SUNY Stony Brook University. Dr. Bakhshoudeh graduated from NYU College of Dentistry in the top 20% of his class, recognized through induction into the Omicron Kappa Upsilon honor society. Dr. Bakhshoudeh was the recipient of The Samuel Charles Miller Award, recognizing a high degree of knowledge and skill in periodontology. He completed a one-year general practice residency at Woodhull Medical Center, training in all aspects of dentistry, including implant placement and complex surgeries. Dr. Bakhshoudeh returned to NYU for a two-year Advanced Education Specialty Program in Endodontics. He participated in numerous international outreach missions, performing root canal treatment abroad for the underserved communities of Ecuador, Mexico and Nepal. Recipient of the Dentsply Resident Award for presentation of his Endodontic research at the annual session by the American Association of Endodontics. He is a member of the American Association of Endodontics and an American Board Eligible Endodontist. In his free time, Dr. Bakhshoudeh enjoys running, spending time with his family/friends, and racing cars at the Pocono Raceway. Dog dad to a two year old boxer named Turbo.
I take pride in creating a pleasant experience for all my patients during root canal treatment. A painless approach to treat diseased teeth, with a mutual goal to keep your mouth healthy!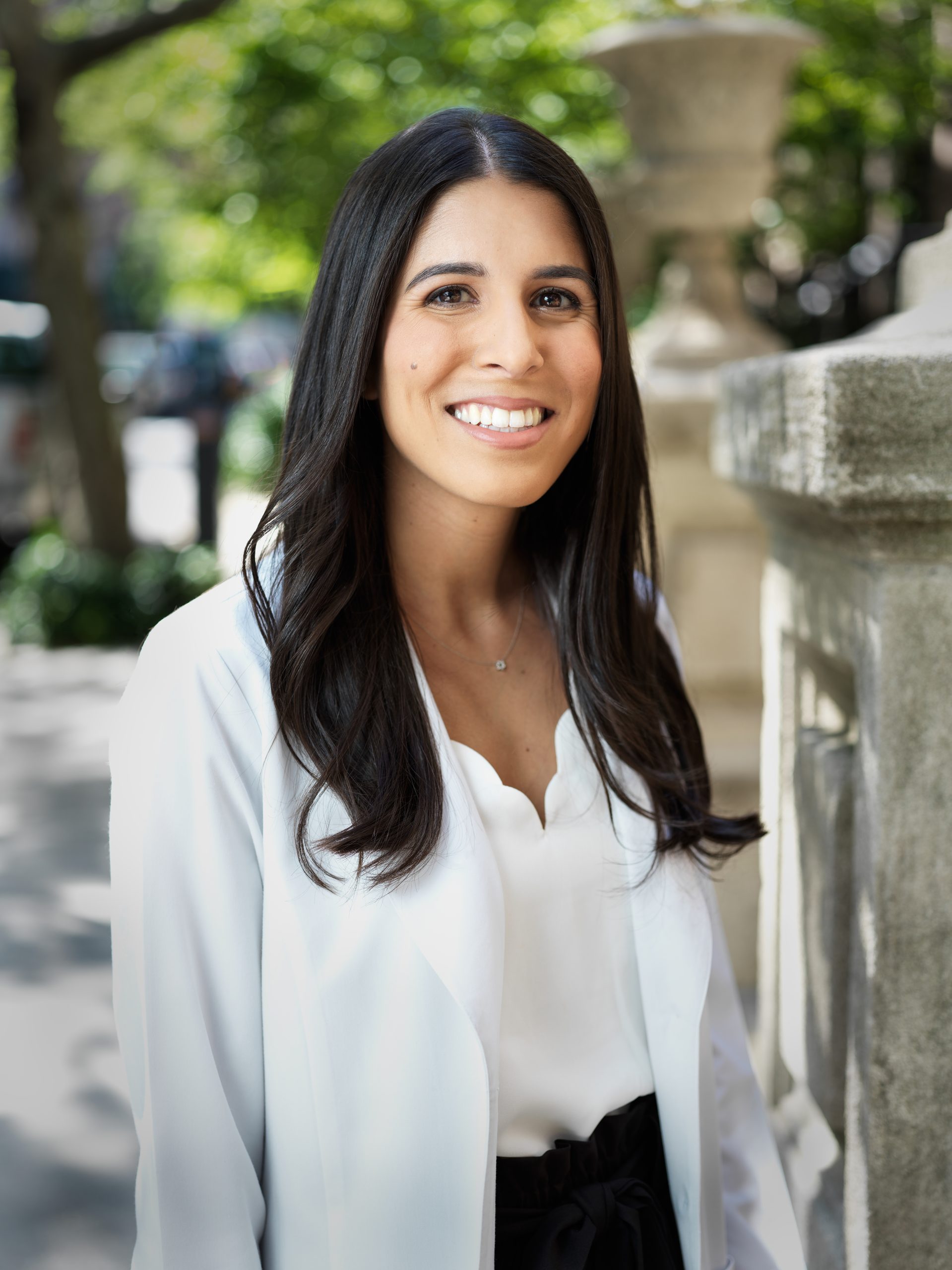 Dr. Toni Salama
Periodontist
---
Dr. Toni Salama was born and raised on Long Island in New York. She earned her bachelor's degree in Biological Sciences at Binghamton University and received her Doctor of Dental Surgery at Stony Brook University School of Dental Medicine. She then went on to complete a 3-year residency at New York University where she specialized in Periodontics and Implant Dentistry. During her residency, she received world-class training in treating complex cases, implant placement and full mouth rehabilitation. Dr. Salama has a true passion for dentistry and is committed to providing exceptional dental care, making patient comfort a priority. Her approach to dental treatment is thorough and conscientious. She is dedicated to lifelong learning, attending continuing education courses regularly. During her free time, Dr. Salama enjoys spending time with her family and friends, playing tennis, hiking & traveling with her husband.
Each patient is unique, so I believe that building a rapport and facilitating open communication is essential for establishing trust. Taking the time to truly understand the patient's goals is a key factor for successful treatment.