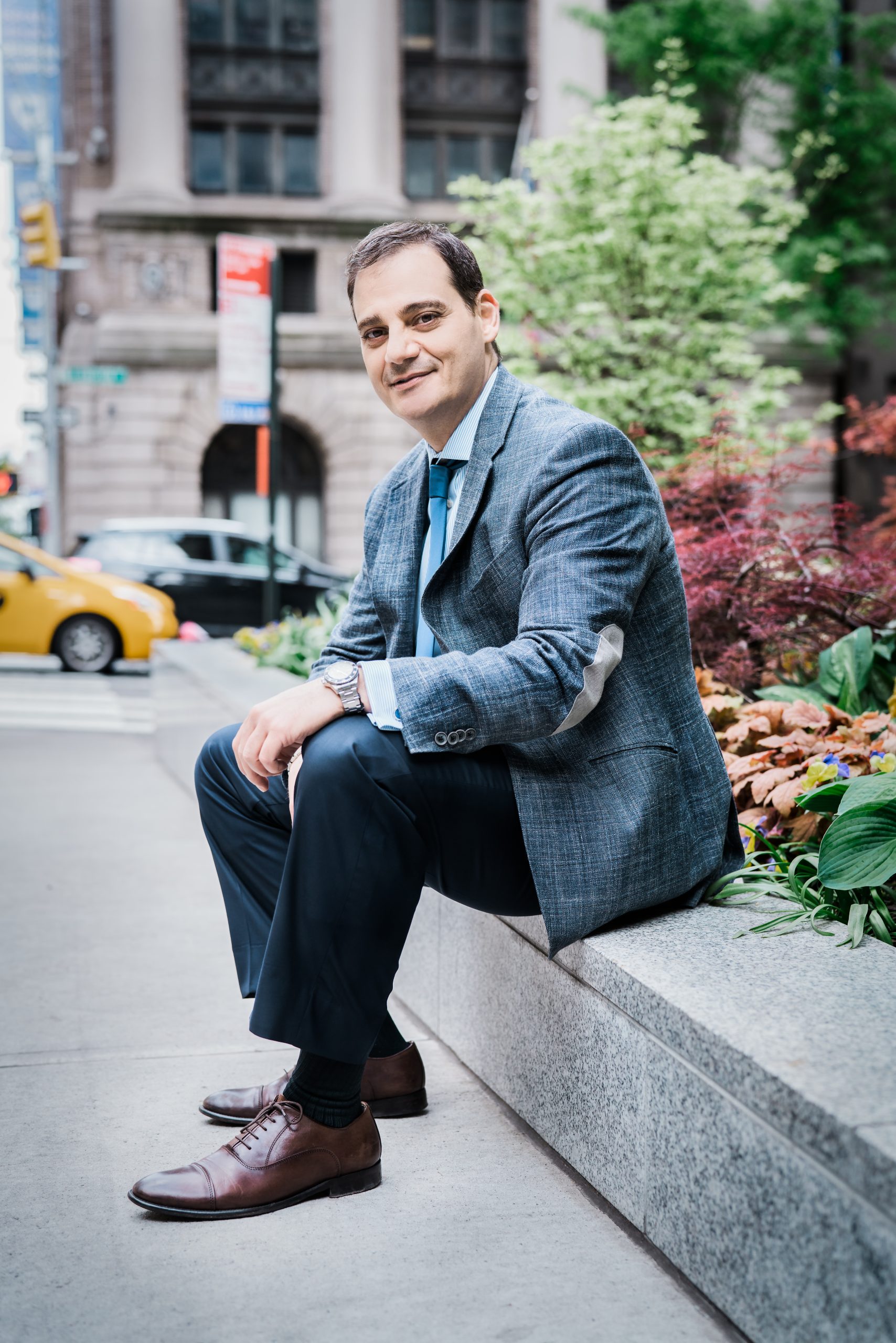 Dr. Edgard El Chaar
Periodontist, Chief Executive Director
---
Dr. El Chaar is currently a Clinical Associate Professor at the Department of Periodontics and Implant Dentistry and the Director of Advanced Education Program in Periodontics at New York University College of Dentistry. Former Director and Founder of Advanced Education Program in Periodontics at Lutheran Medical Center. He has a thriving private practice in New York City that specializes in dental implants and Periodontal disease. He is the founder of EEC Institute, a continuing education and research institution focused on the advancement of clinical periodontics and implant dentistry. He is a retired Major in the US Army. He travels several times a year to lecture internationally and domestically and has published several articles in peer-reviewed journals and authored several chapters in published books.
Dr. El Chaar completed his Doctorate of Dental Surgery, his post-graduate education in Advanced Periodontics and Dental Implants, and received a Master in Oral Biology all from New York University. He is a Diplomate of the American Board of Periodontology and Implant Dentistry. Member and Fellow of Implant Team of Implantology (ITI) and serves on the education committee, and Member of American academy of Periodontology and Academy of Osseointegration.
During his free time, Dr. El Chaar enjoys tennis, spending time with family, fly single engine airplane, boating and play the saxophone.
---
Director: Advanced Program in Periodontics New York University College of Dentistry.
Former Director & Founder: Advanced Education Program in Periodontics at Lutheran Medical Center.
Clinical Associate Professor: Department of Periodontics and Implant Dentistry - New York University College of Dentistry.
Director & Founder of the EEC Institute.
Research & Educational Entity​.
Retired Major, US Army
Diplomate
American Board of Periodontology and Implant Dentistry.
American Board of Oral Implantology.
Member & Fellow
Academy of Periodontology.
Academy of Osseointegration. ITI, Member and Fellow.
American Academy of Implant Dentistry, Member & Fellow.
Fellow of the International Academy for Dental-Facial Esthetics, IADFE. Authored multiple peer reviewed articles and chapters.
A compassionate approach to personalized and innovative dental treatment.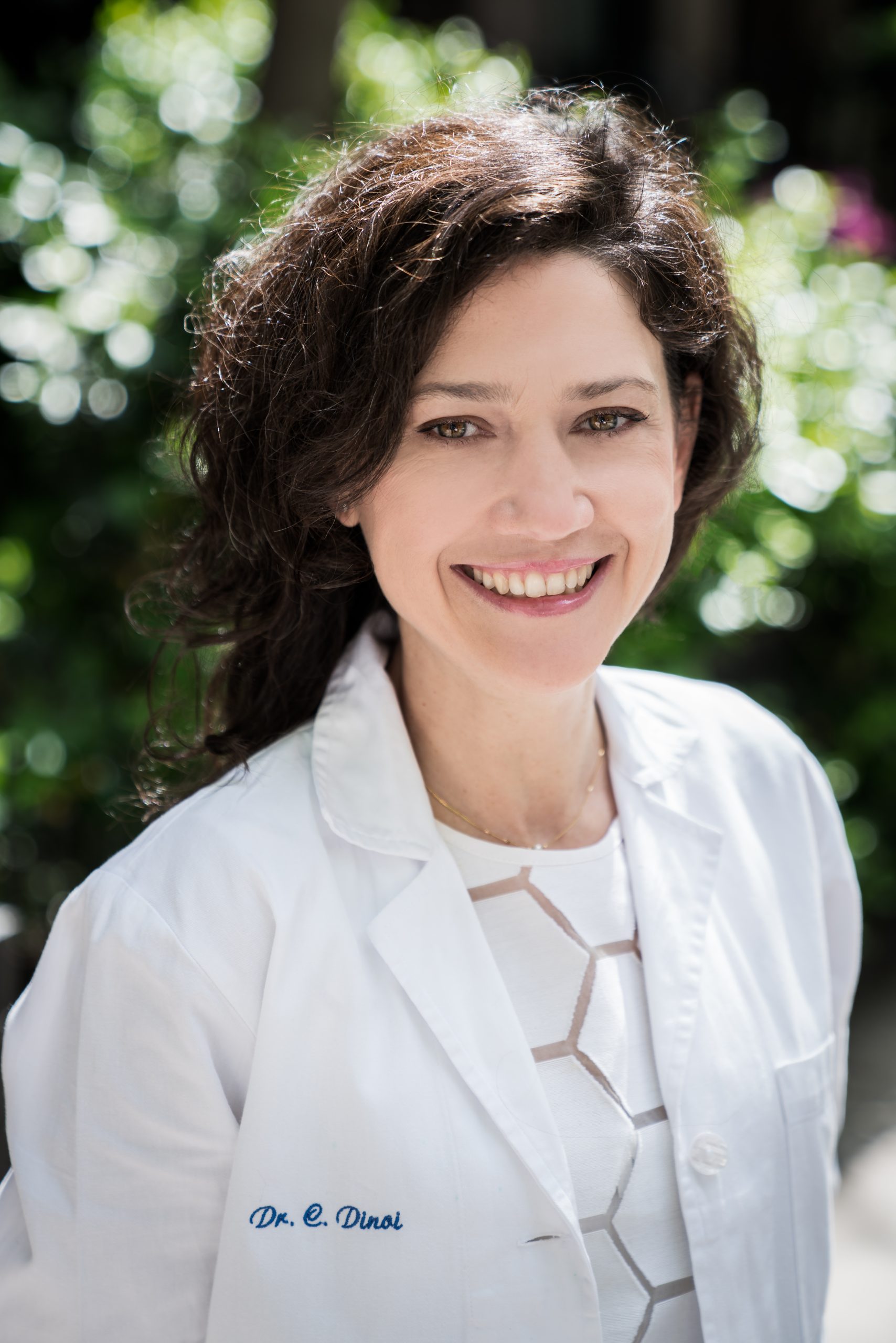 Dr. Cinzia Dinoi
Periodontist
---
Dr. Dinoi is a certified specialist in periodontics and a member of the American Board Of Periodontology. 
She provides comprehensive periodontal care to patients with gum disease and other conditions of the mouth, including the replacement of teeth with implant surgical procedures.She understands that patients may be anxious and always provides the options of sedation in one of its many forms if necessary.  
Dr Dinoi values holistic treatment. Studies have demonstrated links between periodontal disease, smoking, cardiovascular disease and diabetes. She will manage your treatment alongside your other medical providers so that it gives the most optimal health outcome possible and will help you maintain it in time.  
Before specializing in periodontics at New York University, she was valedictorian of her graduating class, receiving her Doctorate in Dental Surgery, at NYU's College of Dentistry. 
She is Canadian, understands French and is fluent in Italian. She enjoys modern art and classic literature.
---
Member
Omicron Kappa Upsilon National Dental Honor Society. European Federation of Periodontology. Italian Society of Periodontology.
As your periodontist, my focus is on how to address your specific needs and provide you with the best dental care possible. We will work together in order to keep your teeth and gums healthy so you can keep smiling!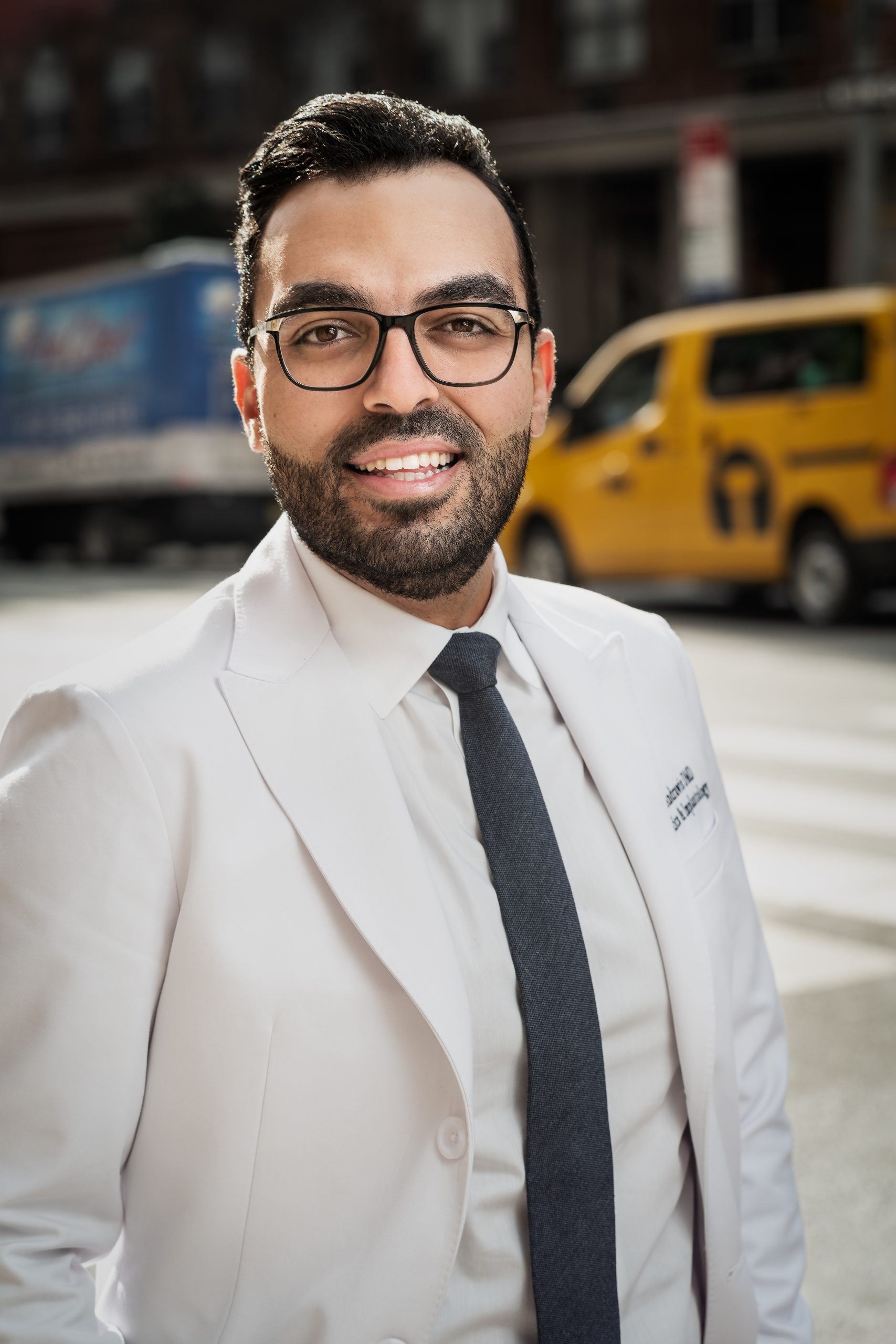 Dr. Andrew Andrawis
Periodontist
---
With a true passion for the art of Dentistry, Dr. Andrawis had his eye on the goal since his early High school days in East Brunswick, NJ. This allowed him to enroll in an accelerated joint 7-year program between Rutgers University and the School of Dental Medicine in Newark New Jersey. Dr. Andrawis graduated in 2015 with a doctorate degree. With a special interest in soft tissue augmentation and oral plastic surgery, Dr. Andrawis pursued a career at the Ashman Department of Periodontology and Implant Dentistry at New York University. During his residency, he presented numerous times about innovative techniques in trauma, digital dentistry, and immediate implant placement. When he's not doing surgery, Dr. Andrawis enjoys playing tennis, traveling with friends, and flying his drone.
I listen to my patients concerns, fears and expectations and provide them a tailored treatment.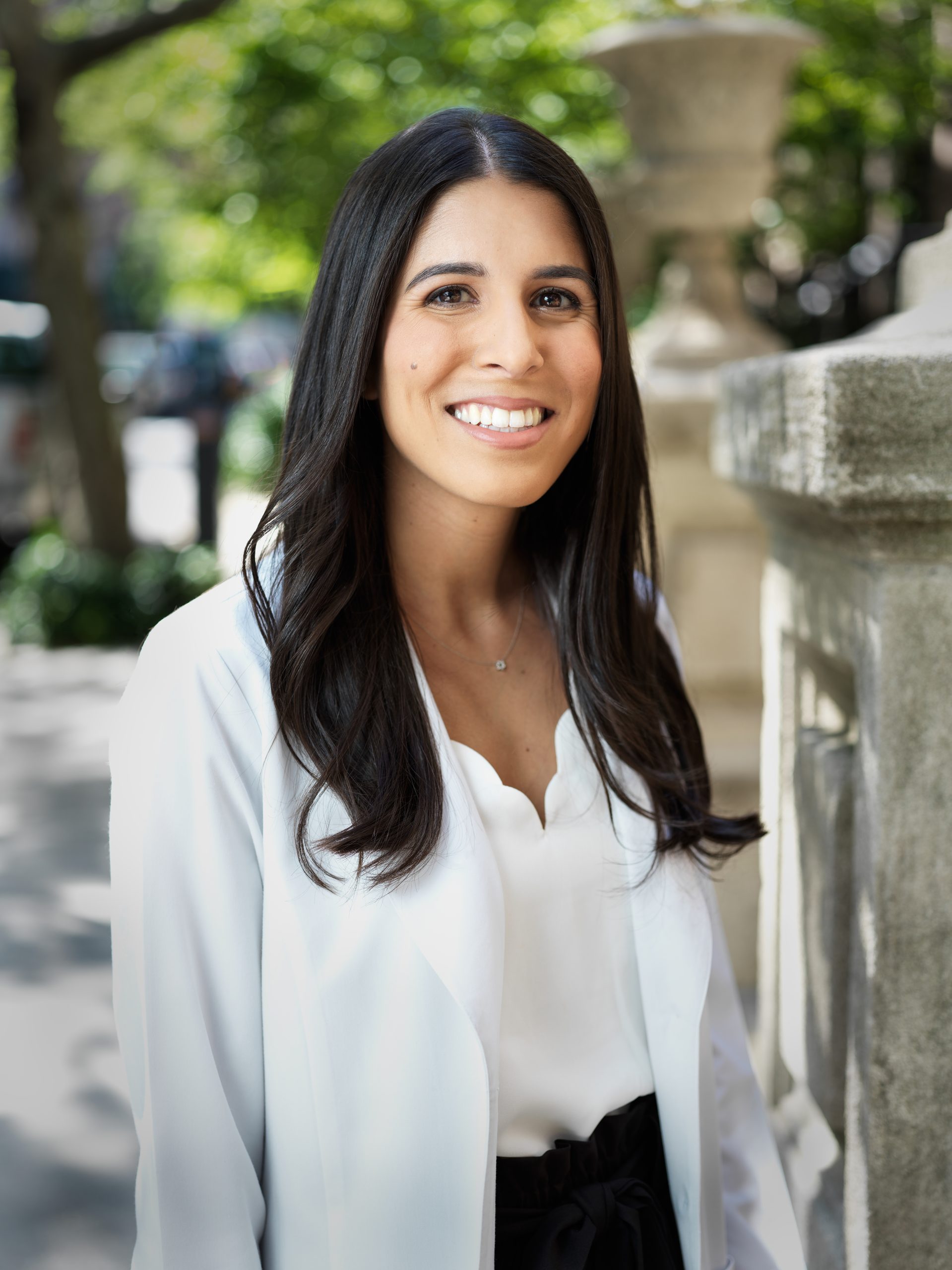 Dr. Toni Salama
Periodontist
---
Dr. Toni Salama was born and raised on Long Island in New York. She earned her bachelor's degree in Biological Sciences at Binghamton University and received her Doctor of Dental Surgery at Stony Brook University School of Dental Medicine. She then went on to complete a 3-year residency at New York University where she specialized in Periodontics and Implant Dentistry. During her residency, she received world-class training in treating complex cases, implant placement and full mouth rehabilitation. Dr. Salama has a true passion for dentistry and is committed to providing exceptional dental care, making patient comfort a priority. Her approach to dental treatment is thorough and conscientious. She is dedicated to lifelong learning, attending continuing education courses regularly. During her free time, Dr. Salama enjoys spending time with her family and friends, playing tennis, hiking & traveling with her husband.
Each patient is unique, so I believe that building a rapport and facilitating open communication is essential for establishing trust. Taking the time to truly understand the patient's goals is a key factor for successful treatment.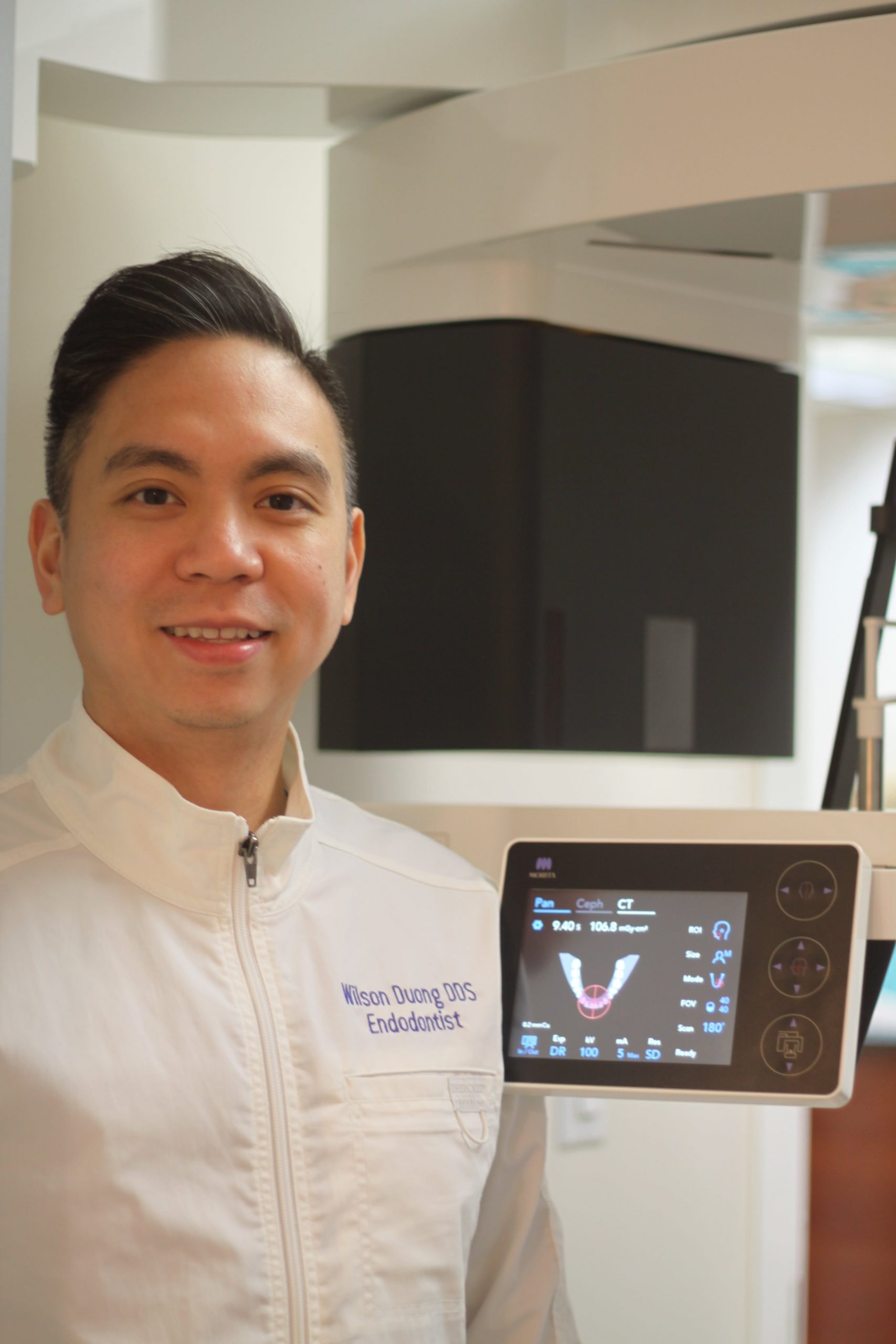 Dr. Wilson Duong
Endodontist
---
Dr. Duong was born and raised in Brooklyn, NY. He earned his Bachelor of Science in biochemistry from SUNY Stony Brook and Doctor of Dental Surgery from New York University College of Dentistry, with honors in aesthetic dentistry. After graduation, Dr. Duong completed a one-year general practice residency at NYU-Lutheran Medical Center, a level 1 trauma hospital, where he received extensive training in general dentistry and surgery. It was during this time that he developed a keen interest for endodontics. However, he went on to practice general dentistry for 2 years, to develop himself as a more well-rounded dentist, before returning to NYU to specialize in endodontics. During his specialty training, Dr. Duong had the privilege to be trained by some of the most influential endodontists in the field. Although his formal training has come to an end, he remains an avid learner and is a part time faculty at NYU, which allows him to stay on top of the latest research and developments. When not performing root canals, Dr. Duong enjoys spending time with family and friends and DIY projects at home.
As a specialist in endodontics, my mission is to save and preserve natural teeth while debunking the negative connotations that are often associated with a root canal.