The very last thing you wish to do following having dental implants done is endanger your healing process. Your implant dentist will give you postoperative instructions, which typically include a list of things to avoid doing while recovering since they also want you to have a healthy recovery. It is frequently advised not to blow your nose following dental implant surgery, specifically if you have a sinus lift, depending on the specifics of your treatment.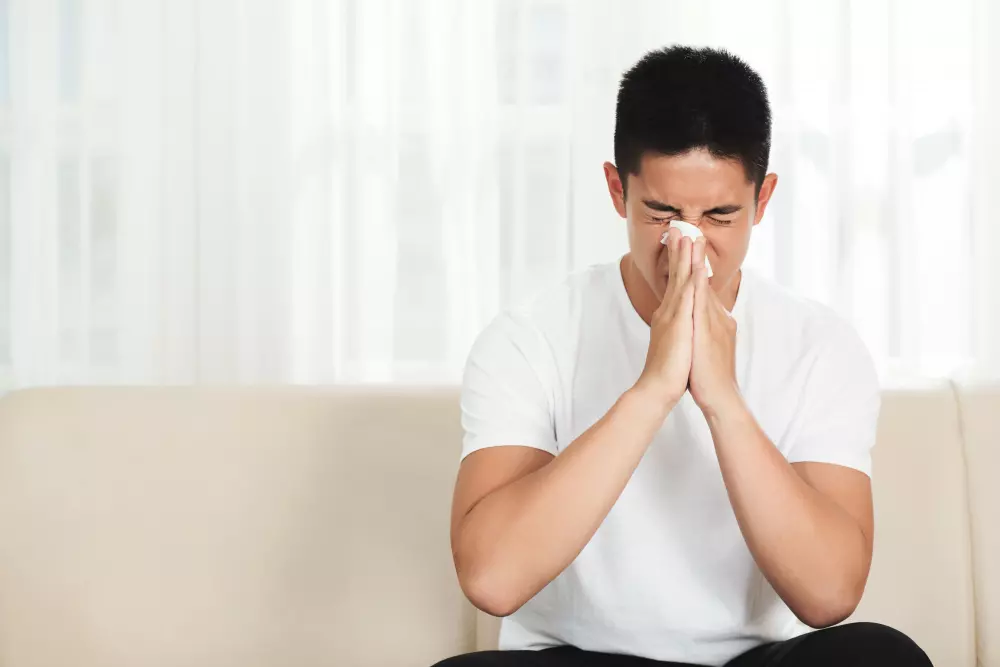 Purpose of a Sinus Lift
You can put dental implants in either the lower or upper jaw. Anatomically speaking, implant placement in the lower jaw has less of an impact on the nearby structures than implant placement in the upper jaw. There are a few important structures that are located close by while inserting dental implants in the upper jaw. Your nose is situated just over your front teeth. The maxillary sinuses on each of the face's sides are then connected to the nasal canal. Your maxillary sinus chambers are located just above your molars in your mouth.
It's crucial to avoid harming the maxillary sinuses while installing dental implants since they are right above the molars. A sinus lift operation can be used in this situation.
When there is not enough bone density in the upper jaw, sinus lifts are further bone augmentation treatments that are used. The bone grafting substance is inserted during a sinus lift to parts of the upper jaw with low bone mass in order to thicken it and "raise" the sinus chamber. This lessens the possibility that the implants may enter the sinus cavity.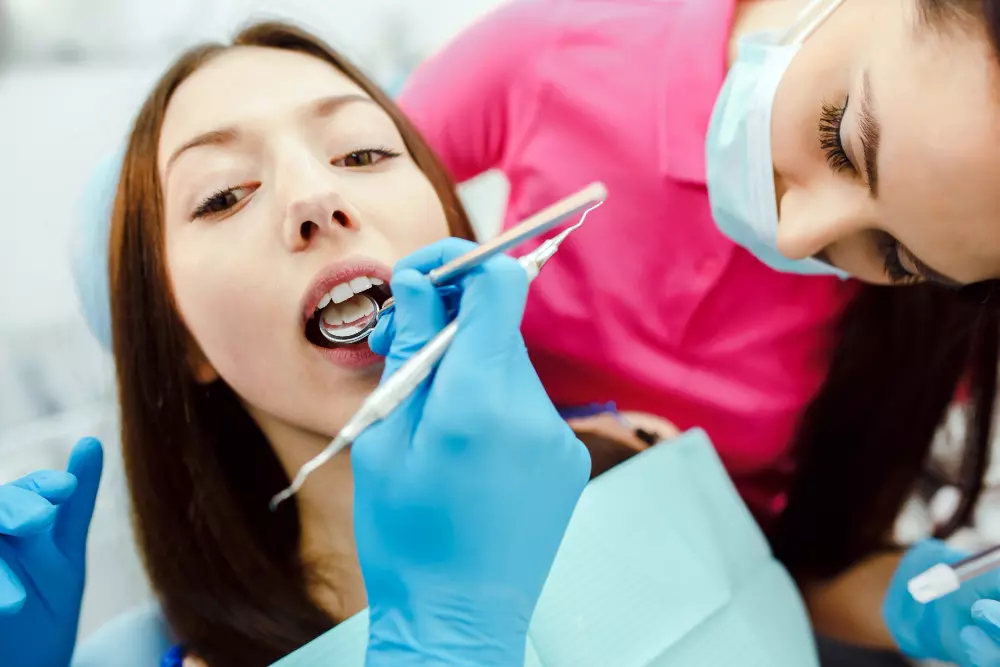 => Maybe you'll be interested in: How painful is a sinus lift?
Proper Post-Surgery Care for a Sinus Lift
In the initial few days, a tiny drip patch may be required under the nose. Avert brushing your teeth in the region of an incision within your mouth (your doctor will let you know if this is the case). These stitches can be removed. Keep it dry for five days if you have an incision under your forehead. Showering is completely okay, but remember to keep the wound dry by gently patting it afterward.
Gently raise your head on two pillows as you sleep to lessen nasal congestion and nosebleeds. Do not use a CPAP machine if it has been recommended to you until your doctor deems it safe; instead, rest in a recliner with your head up.
In the initial few days after surgery, limit your activities to light ones. Take notice of your body. You should take it easy for the first several days if you feel weary. No blowing your nose, bending over, straining, or lifting more than shopping bags of goods.
As soon as you feel ready, return to a regular, balanced, nutritious diet. Chew on the other side of your mouth and rinse with normal water after every meal if you've got a mouth incision.
What Happens if You Accidentally Blew Your Nose After Sinus Lift?
If you accidentally blew nose after sinus lift, it could potentially dislodge the blood clot or the bone graft material from the surgical site.
Hopefully you don't find yourself in a situation where you accidentally blew nose after sinus lift. But if you do, it's best to be prepared for what you could experience.
Your nostrils' pressure rises when you blow your nose, allowing you to get rid of mucus, debris, and air. Pressure in the sinuses rises as nasal pressure does.
Since the bone transplant is situated immediately underneath the sinus cavity, a rise in sinus pressure might cause the material to move, which would result in a failed treatment.
You are also advised to sneeze while your mouth opens because sneezing while holding your nose might result in a similar rise in pressure.
Despite the fact that blowing your nose as well as sneezing while holding your nose are some of the most typical methods to boost sinus pressure, there are additional behaviors that also need to be avoided because they do the same thing:
Scuba diving.
Flying on an airplane.
Lifting large objects.
Inflating balloons.
Playing instruments that involve blowing are examples of these activities.
While it is generally advised to refrain from these activities for four to six weeks following surgery, your implant specialist will let you know if you've recovered sufficiently to do so without endangering your recovery.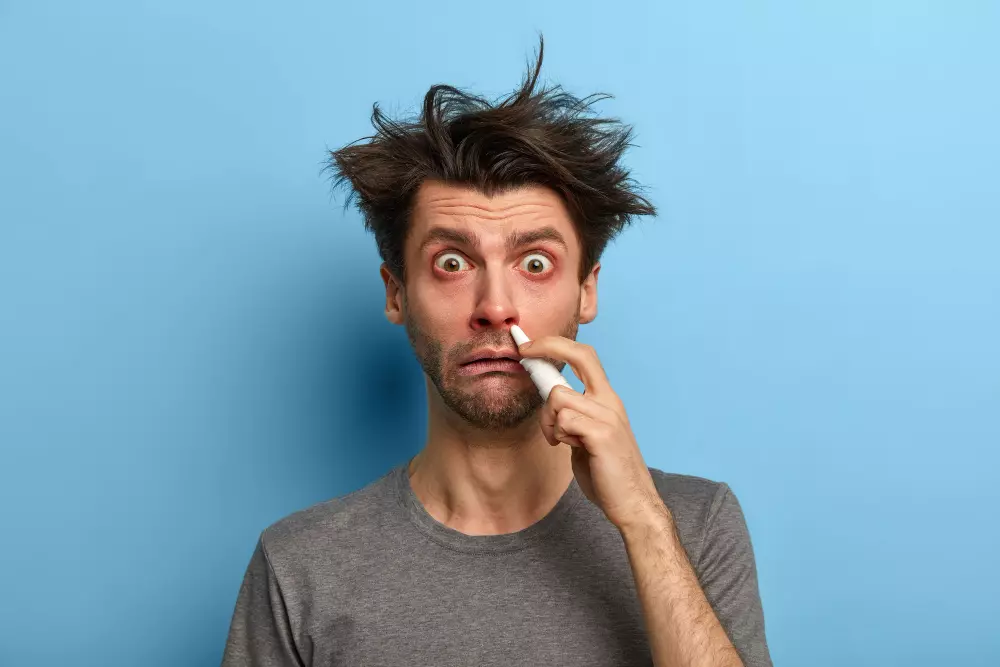 Maybe you'll be interested in: Long-term Side Effects of Sinus Lift Surgery
Seeking Immediate Medical Attention
If you experience any of the following symptoms you should seek immediate medical attention:
Any changes in vision eye swelling or discomfort inside the eyes
Continual transparent fluid flow from the nostrils that isn't irrigation fluid
Fever over 101 degrees
Heavy or protracted bright red blood loss, including blood clots in the mouth and nose
Severe headache and/or stiff neck
If you have continuous pain or the feeling that something isn't right contact Edgard El Chaar immediately and explain your symptoms. Your dentist will direct you to in-home remedies or if you need to come in the clinic for additional treatment.
Or you can contact us using one of these other means:
Source
Sinus-Lift Ways and Types of Sinus Augmentation and Use of Piezo-Surgery Device for Fenestration of Sinus Maxillaries. (2017, June 2). Journal of Oral & Dental Health, 1(2). https://doi.org/10.33140/jodh/01/02/00002
Kahm, S. H. (2016). Diagnosis and treatment of misdiagnosed odontogenic cutaneous sinus tract. Oral Health and Dental Management, 15(04). https://doi.org/10.4172/2247-2452.c1.034
Al-Rawee, R. Y., Mohammed Sharif, A. G., & Tawfeeq, B. A. G. (2021, March 30). Orthognathic Surgery Impression on Quality of life: Integral Perception. Oral Health and Dental Science, 5(1). https://doi.org/10.33425/2639-9490.1074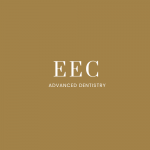 Edgard El Chaar

We are proud to offer our patients the most personalized and advanced dental care. The experience and commitment of our practice is unique combining science and artistry for a healthy smile.