It's likely that you have some questions if you're thinking about dental implants to repair a lost tooth. Are dental implants the best option for you? What are the benefits of dental implants? Are you a suitable candidate for it?
In this article, we will address the questions and provide you with detailed information. 
What Is a Dental Implant?
The most frequent treatment for tooth loss is dental implants. Lack of or poor dental hygiene, plaques and tartar accumulation, dental decay, and gum problems are just a few of the many causes of tooth loss.
Dental implants are made up of a prosthetic tooth root that is surgically inserted into the jawbone to provide a stable, long-lasting basis for a new tooth. Because it replaces both the tooth and the root, an implant is different from previous methods of replacing teeth.
If you are missing a tooth and don't replace it, it will lead to a chain reaction of alterations. One small alteration will lead to another, and the entire dynamic of the teeth and mouth will be altered. Shifts in your bite can result in issues with your dental occlusion, which can result in a number of issues that have an impact on your life outside of your mouth.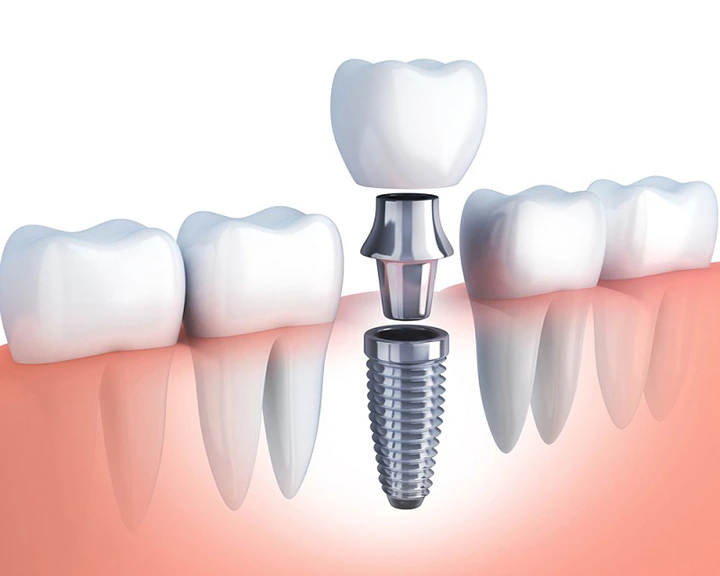 What are the Benefits of Dental Implants?
You have a variety of alternatives when it is time to replace teeth that are missing or damaged. However, dental implants are the ones that stand out from the remainder as a feasible alternative. Dental implants provide benefits that bridges or dentures, which are alternative tooth replacement options, simply cannot. The following are the principal advantages of this novel choice:
You can eat, speak, and smile with confidence thanks to dental implants.

Bone loss can be stopped with dental implants.

Dental implants mimic the appearance of real teeth.

Dental implants function similarly to natural teeth.

Dental implants provide stability for your facial structure.

Dental implants are inexpensive.

What you can consume is not restricted by dental implants.

Dental implants require little maintenance.

Predictable results are provided by dental implants.
=> Related articles:
You can speak, eat and smile with assurance with dental implants.
The loss of teeth and/or the use of dentures can negatively influence a person's confidence. The power to smile may be influenced by missing teeth, and individuals who wear dentures often note that they stress about their dentures sliding during conversation or laughter. Your jaw bone maintains dentures or dental implants linked to them in position and prevents them from sliding, giving you total confidence in your smile as you go about your day.
Bone loss can be stopped with dental implants.
One of the adverse ramifications of losing a molar is that the area around the vacant tooth site starts to lose bone density. This is due to the absence of a root to promote bone ossification and strengthening. Through a procedure known as osseointegration, a dental implant induces the creation of new bone in your jawbone. Future bone loss may be averted by doing this.
Dental implants mimic the appearance of real teeth.
When a dental implant's replacement tooth is attached, the end result is perfectly natural-looking. No one will be able to tell which of your teeth are real and which are replacements since the prosthetic tooth rests flat on the gum line.
Dental implants function similarly to natural teeth.
The fact that dental implants function like natural teeth and offer strength and functionality unmatched by alternative restorations is one of their major advantages. The fake tooth is stabilized by the dental implant, which is securely fixed in your jawbone like a real root.
Dental implants provide stability for your facial structure.
People with missing teeth may seem sunken and aged around their mouths due to bone loss, which eventually affects the face's general structure. Dental implants can help you keep your jawbones strong and keep your face structure intact.
Dental implants are inexpensive.
When you compare the lifetime costs of dental implants to those of alternative restorations that could need to be replaced regularly, you'll find that they're surprisingly inexpensive. We can help you concentrate on preventing any potential problems in the future once your implants have been successfully placed and your dental fit has been achieved.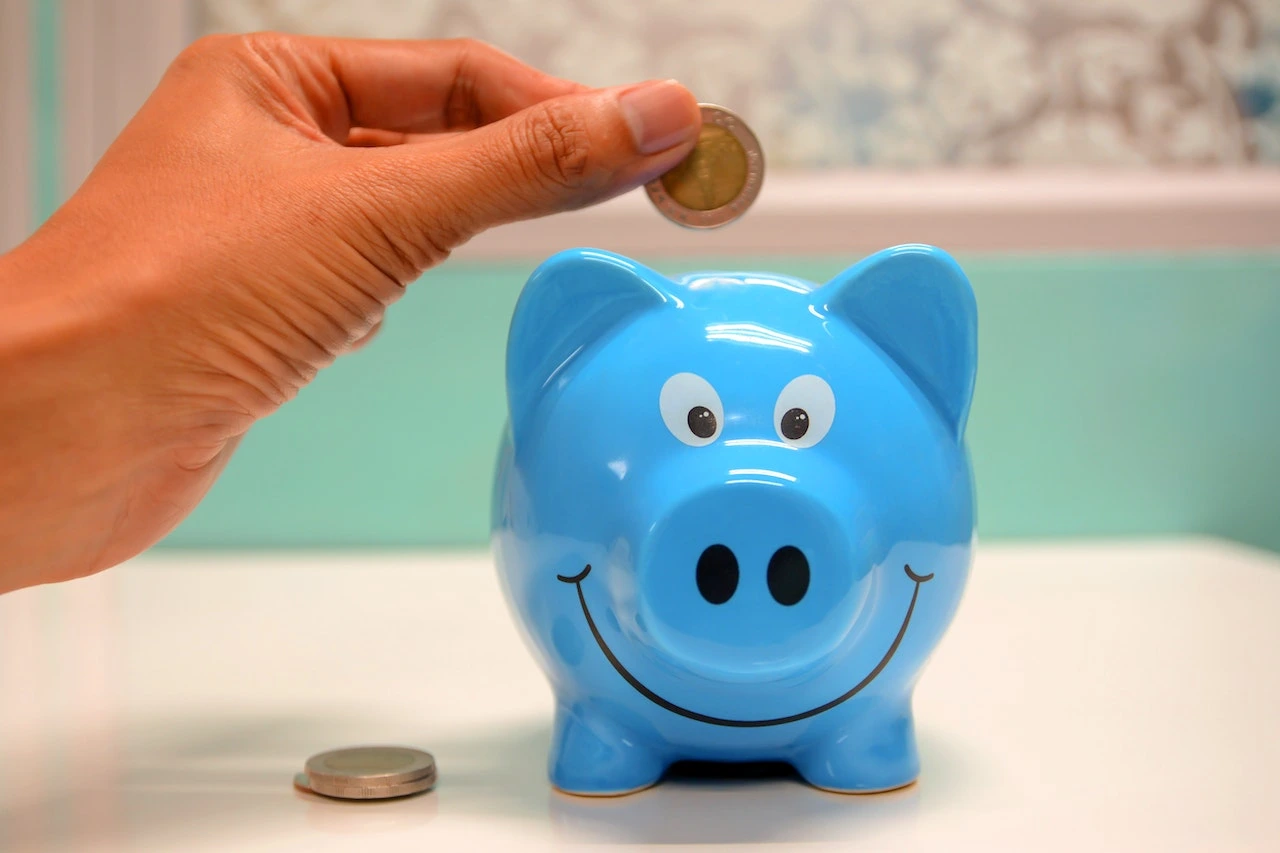 What you can consume is not restricted by dental implants.
One of the most common complaints related to loss of teeth or using dentures would be that people are forced to change their diets because their bites are either less efficient or the dentures don't remain in place sufficiently to allow them to eat foods like apples or steaks.
The majority of patients are capable of eating and drinking normally when dental implants are stabilized.
Dental implants require little maintenance.
Dental implants are simple to maintain since they need the same care as natural teeth, such as twice-daily brushing and flossing, routine dental checkups, and visits to the hygienist. The idea that implants do not require cleaning since they aren't formed of biological elements is widely held, yet this couldn't be further from reality. Dental implants, like natural teeth, are susceptible to infection, gum disease, and plague if not properly cared for.
Predictable results are provided by dental implants.
The effectiveness of the dental implant is determined by its placement in the mouth and the quantity of jaw bone available to support it. Smoking is one such factor that may affect if a dental implant ultimately succeeds or fails. Approximately 98% of dental implants are successful, which means that they provide predictable results and are appropriate for the great majority of patients.
When Should You Get a Dental Implant?
Dental implants are necessary if you have lost teeth yet or are unable to have dentures, bridges, or crowns. It is essential to substitute a missing tooth since the consequences of removing or losing a tooth without doing anything might get worse over time.
In addition to their many aesthetic benefits, dental implants have a big impact on how your mouth functions as a whole. Dental implants preserve a healthy bite by securely retaining each tooth in place, supporting a strong jawline, and reversing bone loss. If the jawbone is not rebuilt following a tooth extraction or loss, it might begin to deteriorate. This happens because the jawbone is first shielded by the pressure and stimulation of chewing.
Dental implants could appear significant from a purely aesthetic perspective as well. If you feel self-conscious about the manner your smile seems and feels, dental implants may be able to help. Your ability to laugh and smile freely, as well as your capacity to eat comfortably (especially at social occasions), is essential and will have a big influence on your everyday life as a whole.
=> Want to get dental implant but scared of side effects? Check out "What are the Dangers of Dental Implants?"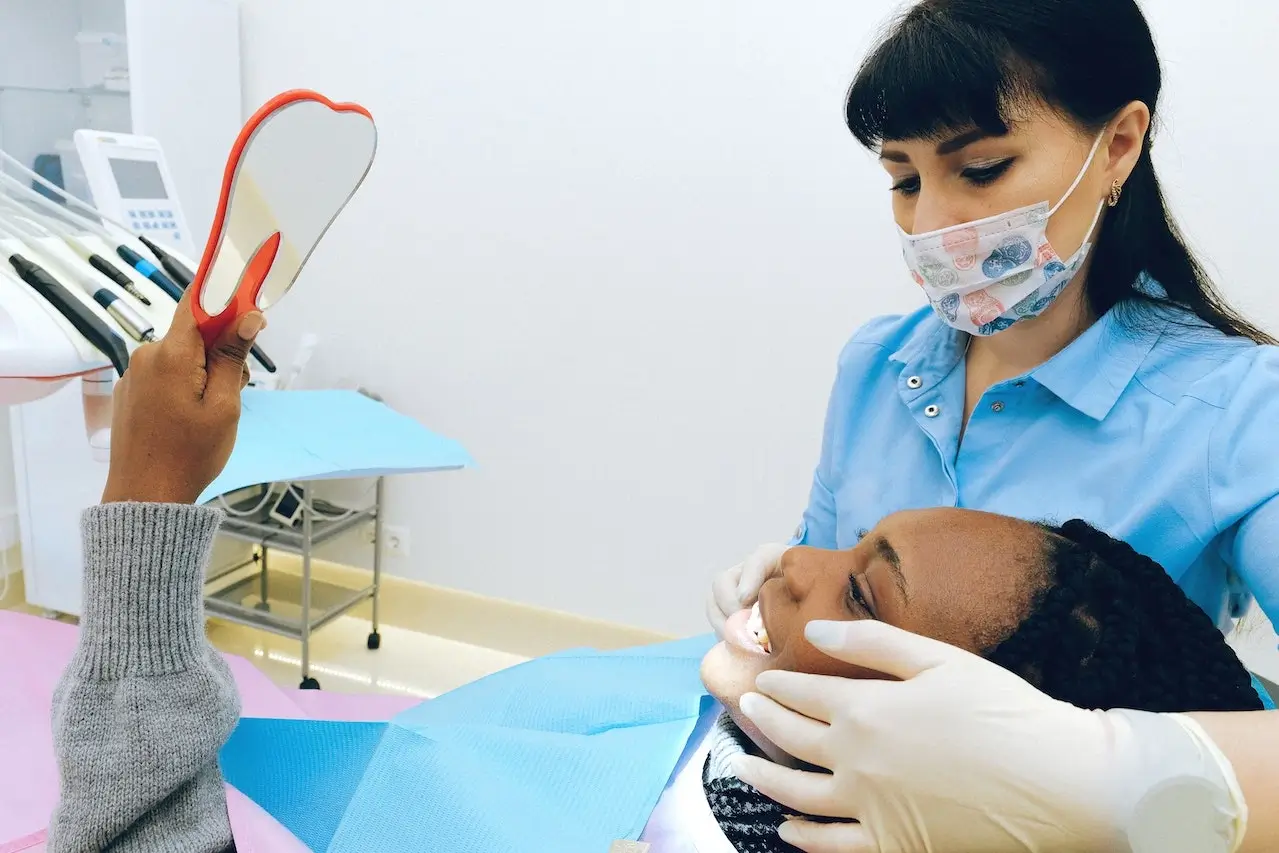 If You Need a Consult, Contact Our Office
All of your questions and concerns can be answered by an experienced dentist. If you have any more questions or inquiries contact our office and schedule a consultation session with one of our periodontists.
Or you can contact us using one of these other means:
Source
Brignardello-Petersen, R. (2018, March). Uncertainty about the benefits of bone augmentation procedures in patients receiving immediate implants. The Journal of the American Dental Association, 149(3), e60. https://doi.org/10.1016/j.adaj.2017.11.025
Maintaining dental implants. (2016, March). Dental Abstracts, 61(2), 71–72. https://doi.org/10.1016/j.denabs.2015.08.021
A Concise Guide to Dental Implants. (2012, November). British Dental Journal, 213(10), 533–533. https://doi.org/10.1038/sj.bdj.2012.1076
Bones, M. (2017, October 2). The art of orthodontics and implants. Dental Nursing, 13(10), 500–501. https://doi.org/10.12968/denn.2017.13.10.500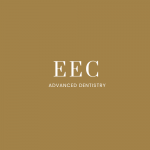 Edgard El Chaar

We are proud to offer our patients the most personalized and advanced dental care. The experience and commitment of our practice is unique combining science and artistry for a healthy smile.