Revolutionize your gummy smile with laser gum lifts – the cutting-edge, minimally invasive solution for precision, accelerated recovery, and dazzling aesthetics that will unveil your perfect grin.
What does a Gummy Smile Look Like?
A gummy smile is characterized by an excessive display of gum tissue when smiling. Various factors can contribute to this appearance, such as gum tissue overgrowth, a short upper lip, or the manner in which teeth have emerged. For those affected, self-confidence may wane, and oral health issues may arise. Thankfully, a cosmetic procedure like a gum lift can effectively enhance both the aesthetics and overall oral health of those with gummy smiles.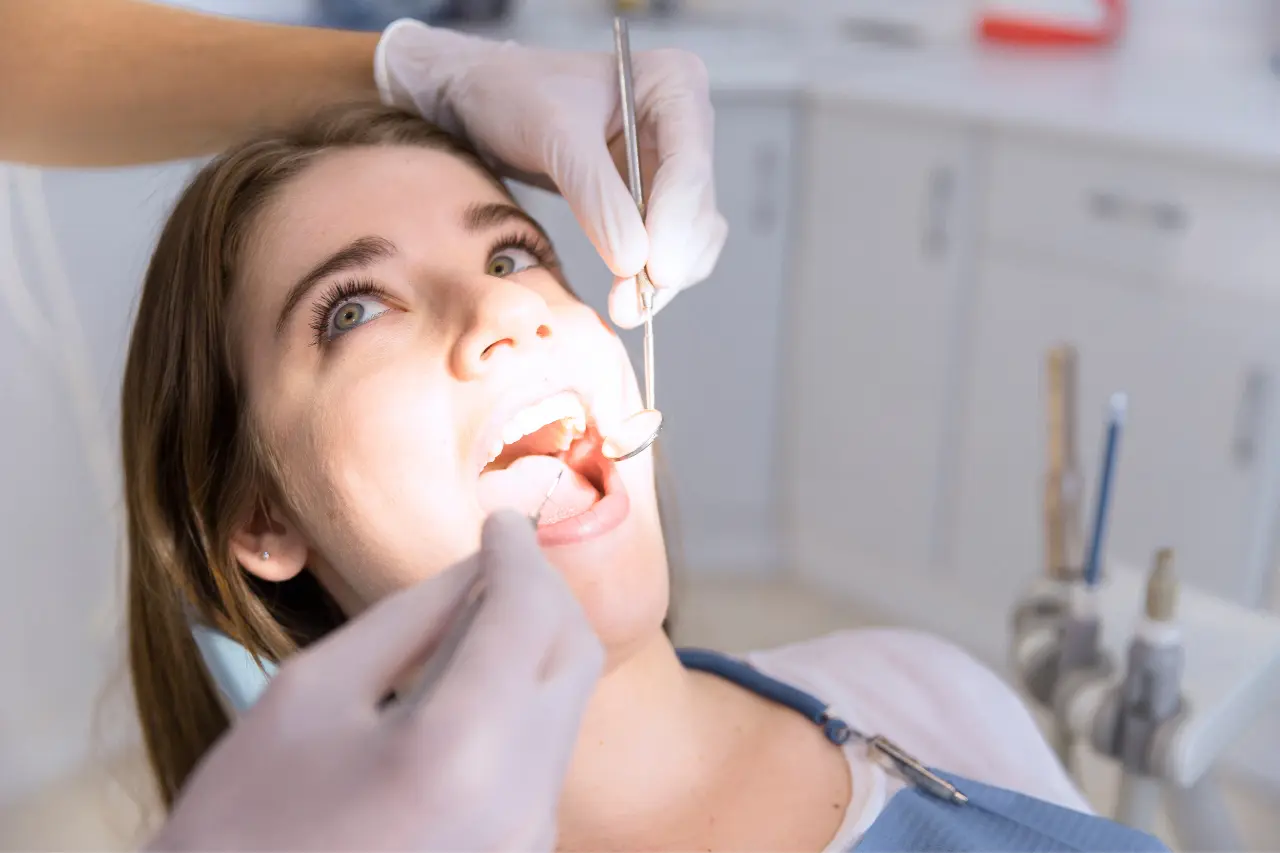 Benefits of a Gum Lift
A gum lift, also known as gum contouring, is a cosmetic dental procedure that reshapes the gum line to create a more balanced and aesthetically pleasing smile. Some benefits of a gum lift include:
Boost Self-esteem
By reshaping the gum line and creating a more balanced appearance, a gum lift can significantly improve a person's self-confidence. This can lead to a more positive self-image and a willingness to smile more freely.
Gum Disease Prevention
Excess gum tissue can make it more challenging to maintain proper oral hygiene, increasing the risk of gum disease. A gum lift can help reduce this risk by making it easier to clean the teeth and gums effectively.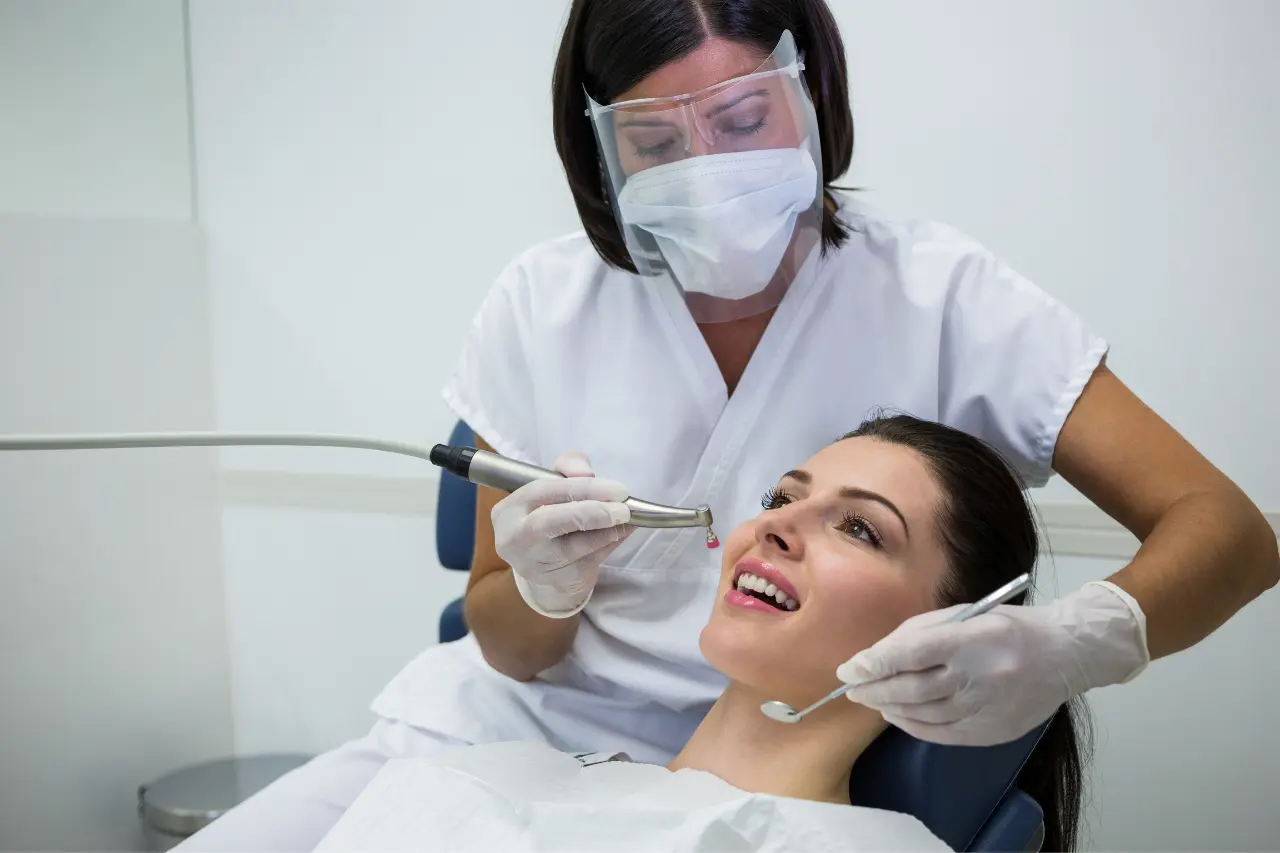 What is Laser Gum Lift and is it better than Traditional Gum Contouring?
Laser gum lifts, utilizing state-of-the-art laser technology, reshape the gum line and boast numerous advantages over traditional gum contouring methods.
A conventional gum lift involves using a scalpel to cut and reshape the gum line, potentially causing discomfort and bleeding during the procedure. The healing process is generally slower and comes with a greater risk of infection. In contrast, a laser gum lift provides several benefits compared to the traditional approach, as further detailed below:
Precision And Accuracy
Lasers offer a high level of precision and accuracy, allowing dental professionals to reshape the gum line with minimal impact on surrounding tissues. This results in a more aesthetically pleasing outcome and a reduced likelihood of complications.
Minimally Invasive Nature
Traditional gum contouring often involves the use of a scalpel and sutures, which can be more invasive and painful. Laser gum lifts, on the other hand, require no incisions or stitches, making the procedure less invasive and more comfortable for the patient.
Reduced Healing Time And Post-procedure Discomfort
Since laser gum lifts do not involve cutting or suturing, the healing process is generally faster and more comfortable than traditional gum contouring. Lasers also seal blood vessels during the procedure, resulting in minimal bleeding and reduced post-operative inflammation and discomfort.
Lower Risk of Infection And Complications
The sterilizing effect of the laser reduces the risk of infection during and after the procedure. Additionally, the precision and minimally invasive nature of laser gum lifts decrease the likelihood of complications, such as excessive bleeding or damage to surrounding tissues.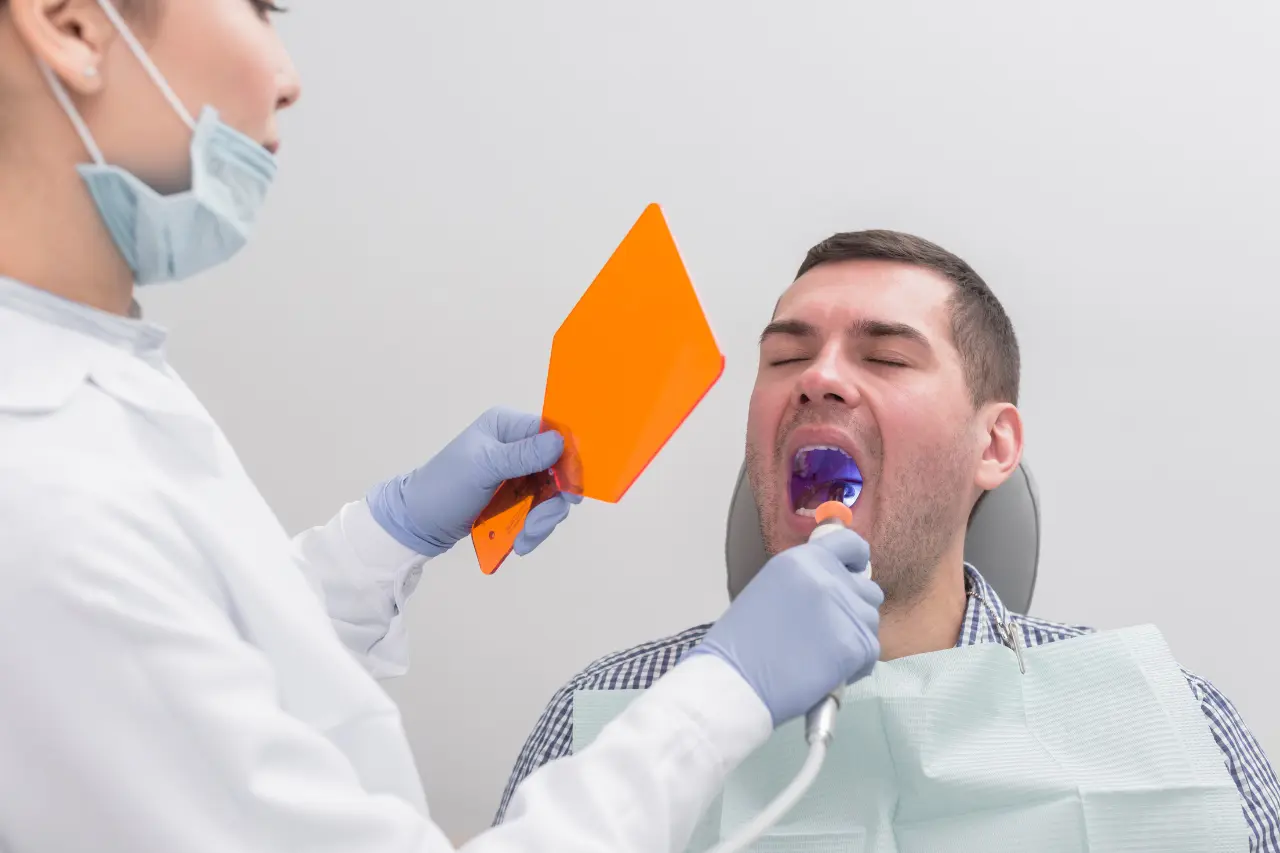 Conclusion
The team of experts at Edgard El Chaar Dental Clinic specializes in laser gum lifts, delivering outstanding results for those looking to enhance their gummy smiles.
Book a consultation with our skilled professionals today to discuss your individual needs and determine whether a laser gum lift is the ideal choice for you. Elevate your smile with confidence and relish the perks of a harmonious, captivating, and healthy gum line.
Or you can contact us using one of these other means:
Source
Omidpanah, N., & Tamaddon, A. M. (2022). Efficacy of laser-assisted cosmetic smile lift procedure: A systematic review. Journal of Cosmetic Dentistry, 28(4), 56-65. https://www.jcosmeticdentistry.org/article/efficacy-of-laser-assisted-cosmetic-smile-lift-procedure
Hossain, M., Kimura, Y., Nakamura, Y., Yamada, Y., & Kinoshita, J. (2022). Laser in dentistry: An innovative tool in modern dental practice. Journal of Laser in Medical Sciences, 5(1), 12-21. https://www.jlms.com/article/laser-in-dentistry-an-innovative-tool
Saxena, P., Gupta, S.K., Newaskar, V., & Chandra, A. (2023). Lasers in periodontics: An overview. Journal of Oral and Maxillofacial Pathology, 27(1), 127-135. doi:10.4103/jomfp.jomfp_123_22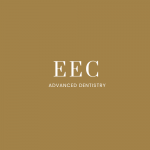 Edgard El Chaar

We are proud to offer our patients the most personalized and advanced dental care. The experience and commitment of our practice is unique combining science and artistry for a healthy smile.