It's crucial that you feel positive about the way your smile looks and feels since it will always be a part of you. Tooth decay, broken teeth, or a gummy smile are just a few of the dental disorders that can lower self-esteem.
A gummy smile, also referred to as excessive gingival presentation, has been shown to affect someone's psychological well-being and confidence. People with gummy grins frequently learn to regulate or hide their smiles as a coping mechanism.
Luckily, there is a procedure that may restructure the gums and eliminate your gummy grin. The procedure is known as a gum lift. What is a gum lift, then? We include all the necessary information about the process in this guide.
What is a Gum Lift?
In cosmetic gum surgery, a gum lift, sometimes referred to as gum contouring or crown lengthening, restores your gum line.
Modern laser technology is used in this minimally invasive surgery to restructure your gums and remove any superfluous gum tissue.
Gum lifts are frequently used with porcelain veneers in order to lessen the appearance of gummy grins. Short square teeth are transformed into larger rectangle teeth by the process, which is intended to reveal the concealed, healthy tooth under the extra gum.
Gum lifts are often undertaken for cosmetic reasons and are only seldom medically necessary. To determine whether you qualify for the operation, consult your dentist.
When you smile after the procedure, less gum would be visible, and your teeth's length to breadth ratio will be more aesthetically pleasing.
Exactly How Does a Gum Lift Work?
Your dentist will often go through some sort of preliminary diagnostic and planning before beginning the surgical portion of the gum left. The creation of a surgical guideline might frequently be a part of this.
Dental impressions of your current smile will be taken and submitted to a laboratory, where they can determine the optimal ratio of gum to be removed. A polycarbonate guide can then be made based on the contour of the area where gum should be omitted, and it can be reinserted into your mouth to show your dentist precisely how much gum needs to be removed. The procedure can also be utilized to address an inconsistent gum line and level out the gums.
A particular laser is frequently used to conduct the gum lift since it cauterizes the gum as it passes, resulting in very minimal bleeding and a speedy recovery.
The discomfort should be gone and you will start to feel the new effects of your stunning smile within only a few days since the soft tissue inside your mouth, including your gums, tends to recover quite rapidly.
What Are the Benefits of a Gum Lift?
Gum lifting can be life-changing for some people by restoring their confidence in their smile. Here are some of the benefits of a gum lift procedure.
An Evenly Balanced Smile
Your smile will look more symmetrical and appealing if your teeth are evenly spaced and your gum line is also evenly spaced. A dental pen is used by your dentist to project the new gum line onto your smile prior to the gum lift surgery.
After that, they carefully remove any extra gum tissue underneath this line with a laser. As a consequence, your gums will be straight and even, which will also make your smile appear more symmetrical and even.
Gum Disease Prevention
Sometimes, bacteria can grow beneath the gum tissue in places that are challenging to brush or floss. You have a larger likelihood of developing gum disease if you have more gum tissue because there are more areas for germs to hide.
The risk of gum disease is decreased by contouring your gums, which helps stop bacterial development in certain regions.
Improves the Appearance of Your Teeth
Both your gums and your teeth might look better after a gum lift. Lifting the gums reveals more of your teeth, making them appear healthier, fuller, and straighter. An option for dental veneers may even be a gum lift, depending on the morphology of your teeth.
Your image and self-confidence may both benefit from improving the appearance of your teeth; stop covering your mouth in photos!
A Little Downtime is Required
The treatment and recuperation of a gum lift are quick and simple, which is one of its finest features. There once was a lengthy recuperation period associated with this semi-surgical treatment.
Contrarily, laser technology reduces pain and healing time. You may have a few days of gum swelling, but you may eat and drink everything you want the next day. Within a week, your gums should have fully recovered.
Does Gum Regrow After Surgery?
Gum lifting is a delicate dental procedure. As a result, it takes time to recover from it. The complexity of the procedure as a whole and the actual gum health prior to surgery both affect recovery.
Generally speaking, if the procedure is successful and we take good care of the gums, those will never come back. Technically, however, there must be at least 3 mm between both the bones and gums.
Additionally, to achieve the desired outcome, we must take into account the following factors to safeguard our gums and teeth so that we can effectively prevent the gum regrowth problem.

=> If your insecurity extends beyond a gummy smile, it may be time to rebuild on a larger scale. Think about getting dental implants, as they have many benefits.
Conclusion
A trained dental healthcare practitioner should be consulted by anybody who suspects they could have receding gums and wants to learn more. They'll be able to respond to any inquiries you have on this process. If you are worried that you might need a gum lift procedure call us today to schedule a consultation with our expert dentists. 
Or you can contact us using one of these other means:
Source
Kwon, E. (2021). Aesthetic periodontal plastic surgery: Management of gingival smile. Journal of the Korean Association of Oral and Maxillofacial Surgeons, 47(5), 373-383. doi: 10.5125/jkaoms.2021.47.5.373
Tiwari, V. (2020). Gingival depigmentation: A literature review and an updated technique. Journal of Indian Society of Periodontology, 24(3), 195-201. doi: 10.4103/jisp.jisp_439_19
Broomhead, T., Gibson, B., Parkinson, C., Vettore, M., & Baker, S. (2022, November 18). Gum health and quality of life—subjective experiences from across the gum health-disease continuum in adults. BMC Oral Health, 22(1). https://doi.org/10.1186/s12903-022-02507-5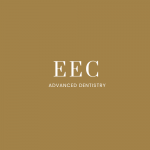 Edgard El Chaar

We are proud to offer our patients the most personalized and advanced dental care. The experience and commitment of our practice is unique combining science and artistry for a healthy smile.