You may have heard that scheduling frequent dentist appointments may aid in monitoring non-dental illnesses. For instance, dentists can assist their patients in recognizing diseases like diabetes. Many people may find this helpful because they are unaware that they have preexisting conditions.
Dentists are able to see illnesses exterior of the mouth in addition to diabetes. Even among their patients, they can spot osteoporosis symptoms! They are able to do all of this by carefully examining the teeth and gums of their patients.
Dentists can assist in lowering the chances of health issues through periodontal care.
But what exactly is periodontal therapy, and how does it improve both dental and general health? What is the course of therapy, and is there any discomfort? Keep reading to learn the answers to all of these queries!
What is Periodontal Therapy?
=> Not happy with your smile because of your gum line? Consider a gum lift!
What Causes Periodontal Disease?
Infection and infections of the gums & bones that support and surround the teeth are the major causes of periodontal disorders. When gingivitis occurs in its early stages, the gums may swell, get red, and even bleed. Periodontitis, its more severe variant, may cause gum tissue detachment from the tooth, bone loss, and eventual tooth loss. Most cases of periodontal disease occur in adulthood. The two main dangers to oral health are periodontal disease and tooth decay.
Periodontal disease is brought on by bacteria present in the mouth infecting the gum tissue that surrounds the tooth. Plaque, also known as calculus, is created when germs remain on the teeth for an extended period of time. When tartar accumulates underneath the gum line, it is more difficult to clean the teeth. Periodontal disease development can only be stopped by tartar removal performed by a dental health specialist.
Certain risk factors for periodontal disease include:
Smoking.

Defective fillings.

Diabetes.

Inadequate dental hygiene.

Bridges that are no longer properly fitting.

Stress.

Hormonal changes in women, such as those caused by pregnancy or oral contraceptive usage.

Heredity.

Uneven teeth.

Using prescription drugs that induce dry mouth.

Underlying immunodeficiencies, such as AIDS.
How Do You Know if You Have Periodontal Disease?
Typically, gum disease is a painless condition known as a "silent illness." Gums that are constantly red, bleeding, and inflamed are warning symptoms of gum disease. Additional signs include:
Gum bleeding during flossing or brushing.

The gum may occasionally swell or become painful, but pain is generally not present.

Between the gums and teeth, or drainage (pus).

Recurring foul breath

Gums that are receding make the teeth look longer than they formerly did.

Creation of gaps in between the teeth.

Alterations to the way teeth bite together.
Since gum disease causes dangerous germs and bacterial toxins to enter the circulation, several scientific investigations have indicated that gum disease could also have an impact on general health. According to research, gum disease may make people more susceptible to heart attacks and strokes. Periodontal disease can have a detrimental impact on glucose management in people with diabetes (control of blood sugar). Periodontal disease may raise the risk of preterm birth and low birth weight in expectant mothers. To save your teeth, gums, and health, you must act promptly.
How to Prevent Periodontal Disease?
Having excellent oral hygiene practices is the first and most evident strategy to prevent periodontal disease. You have to floss every day, frequently sanitize your mouth with mouthwash, and visit your dentist twice a year. Although risk factors like heredity, specific diseases, or drugs cannot be changed, you may alter other aspects of your lifestyle to lower your chance of gum disease. For instance, you may cut back on sugar in your diet and avoid using cigarettes, which hinders the ability of your mouth's tissues to repair.
If you're still having gum problems despite increasing your oral hygiene, keep a toothbrush at your workplace and clean your teeth following lunch. Even though it can seem unusual at first, keeping your teeth from irreparable harm and enhancing their health is well worth the effort.
Conclusion
It is possible to restore the health of your gums with prompt periodontal treatment. In the long term, this implies that you have the opportunity to maintain your teeth safe, sound, and in their proper positions. It will also assist your jawbone to remain healthy.
Early gum disease therapy can also prevent persistent inflammation. As a result, you are less likely to experience other, more significant health issues. 
Are you prepared to achieve pink, healthy, and inflammatory-free gums? Then know that our dental experts here at Edgard El Chaar, are here to assist you. If you have any queries concerning periodontal treatments, contact us to schedule a consultation appointment! 
Or you can contact us using one of these other means:
Source
Act early against gum disease. (2014, July 25). BDJ Team, 1(1). https://doi.org/10.1038/bdjteam.2014.79
Broomhead, T., Gibson, B., Parkinson, C., Vettore, M., & Baker, S. (2022, November 18). Gum health and quality of life—subjective experiences from across the gum health-disease continuum in adults. BMC Oral Health, 22(1). https://doi.org/10.1186/s12903-022-02507-5
Kuman, M. (2018, October 3). Health, Disease and Info-Energy Medicine. SOJ Immunology, 6(2), 1–2. https://doi.org/10.15226/2372-0948/6/2/00173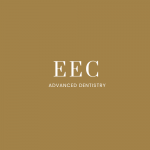 Edgard El Chaar

We are proud to offer our patients the most personalized and advanced dental care. The experience and commitment of our practice is unique combining science and artistry for a healthy smile.