Adult teeth that have been lost or damaged can be effectively replaced by dental implants. In order to replace a lost tooth, your dentist will drill a metal post into the jawbone. They then top the post with a fake tooth to give you a more natural-looking grin. Implants can endure typical chewing because of their strength.
Implants are preferable to dentures or bridgework when they function as intended. Dental implants can be more comfortable and more durable than removable teeth, but they also need many treatments and have a small risk of problems.
What Are the Most Common Problems with Dental Implants? 
What are the Dangers of Dental Implants? Complications with dental implants are uncommon. However, there are always potential dangers, just as with any operation. Even though implants have a significant success rate, there are still potential risks.
Here are some factors to take into account before receiving dental implants.
Patients considering dental implants should be aware of the slight risk of infection. Common symptoms to look out for include persistent bad breath, swollen gums, shifting teeth and gaps between your teeth, as well as pus around an implant site. If you have any concerns over signs of possible gum disease or infections related to a dental procedure you must contact your doctor immediately.
As uncommon as it is, there is a slight chance of you experiencing tissue damage or nerve injuries as well during this treatment that might lead to uncomfortable discomforts like pain, tingling sensations in the chin area and lips, or numbness around them. It could also affect other structures surrounding the implant such as nearby teeth and blood vessels too.
Dental implants in the upper jaw can sometimes lead to issues with sinuses. If an implant penetrates a sinus cavity, it could cause serious complications that will need proper medical attention.
Failure or rejection of the implant
A dental implant may not be a permanent solution, as the body can reject it. This could lead to loosening or infection and necessitate the removal of the implant. 
The most common reasons for failure are related to inflammation in gum tissue (peri-implantitis) due to improper oral hygiene; lack of successful integration with bone tissue; and persistent bad habits such as teeth grinding which can weaken an existing structure over time.
Dental implants may not be able to develop cavities as natural teeth do, but they are still at risk of developing peri-implantitis – a serious gum disease with many similar causes and symptoms. Poor oral hygiene practices can enable bacteria buildup in the crevices between your implant and its neighboring teeth which leads to inflammation, bleeding, infection, and even bone loss. 
To safeguard against this painful condition it is essential that you make good oral health habits part of your routine: brushing regularly; flossing or using water irrigators; abstaining from smoking or drinking alcohol/using drugs – all small steps that go far towards ensuring healthy dental habits!
Issues Caused by Bad Habits
Unknowingly engaging in certain daily habits may put your dental implants at risk. These involuntary behaviors, known as parafunctional habits, could potentially have damaging repercussions for the success of your implant procedure. Common examples include nail biting, teeth grinding while sleeping, and general nervous ticks. 
Consult with a doctor to determine if any such behavior is occurring so they can recommend techniques – like improved sleep hygiene or stress reduction strategies- to increase protection against potential harm caused by these parafunctional activities; additional safeguards such as night guards and bite plates may also be suggested.
Osseointegration is absent
It's important to be aware of osseointegration failure in dental implants—it's one of the most common causes of implant complications. Bone loss around your implant may be caused by many different factors, such as bacterial infections like peri-implantitis; too much stress on the implant; grinding or clenching teeth; poor oral hygiene habits, and even prior radiation therapy to the head/neck area. 
To increase the chances of a successful outcome after surgery, it's essential that you discuss with your doctor all possible risks based on medical and dental history before undergoing treatment.
There can be other risks related to dental implants which is why it is extremely important to consult a dentist prior to getting implants. 
What Should You Do Before a Dental Implant?
The first and most important thing to do before a dental implant is to get a detailed dental check-up and find out exactly what you require. Once the dental implant procedure is scheduled it is advised to practice excellent oral hygiene in the days and weeks prior. 
On the day of your procedure, make sure to have a nutritious breakfast – however, if sedation is necessary for your case then it's advised not to eat any food during the evening before. Additionally, be certain that arrangements are made for secure transportation both from home and back again after the completion of treatment. 
Your dentist will also provide further pre-surgery instructions which may include using an antibacterial mouthwash leading up to your appointment as well as other important details valuable in setting yourself up on track towards recovery success!
What Do You Have to Do After a Dental Implant?
After the operation, your periodontist will collaborate with you to develop a care strategy. Your dentist will provide you with an after-care list which would include the following:  
After surgery, take some time to recover. 
After surgery, refrain from intense activities like bending over and carrying heavy things for a minimum of 72 hours. These actions might raise the pressure within your head, perhaps upsetting sutures and removing the blood clot inside the socket. To lessen swelling following surgery, lay with your head raised on a cushion.
Take over-the-counter drugs. 
You can ease any discomfort you might feel following surgery by using over-the-counter painkillers. After surgery, it's typical for the implant area to feel sore for a few days. However, consult your dentist right away if the discomfort lasts more than a week.
Apply cold treatment. 
Intermittently using an ice pack for 10-15 minutes at a time helps decrease inflammation and numbness in the region to lessen pain.
Use mouthwash to rinse. 
After surgery, you can clean your existing teeth as usual, but you shouldn't brush the area around the implant to prevent bleeding and discomfort. Alternatively, you may rinse with a mixture of 1 cup of warm water and 1 teaspoon of table salt. The risk of illness can be decreased by washing every morning, every evening, and just after eating to get rid of food residue and bacteria.
Consume soft food.
For up to two weeks following dental implant surgery, eating may be challenging. Smoothies, warm soup, mashed potatoes, steamed salmon, and scrambled eggs are all examples of soft meals that reduce inflammation and hasten your recovery. Cold or room temperature foods are preferable because they are comforting and aid in recovery.
Make sure to go to your follow-up appointments frequently so they can examine your implant and ensure your gums and teeth are in good condition.
=> You'll might be interest in:
Edgard El Chaar Can Help You
All in all, dental implants are a great way to replace one or more missing teeth. They are also a good option for those who want to avoid dentures or other methods of tooth replacement. However, it is important to be aware of the possible risks involved with dental implants, as well as what you should do before and after the procedure.
If you are considering dental implants, contact our office to book a consultation. We will be happy to answer any questions you may have and help you make the best decision for your smile.
Or you can contact us using one of these other means:
Source
Villar, C. C., Huynh-Ba, G., Mills, M. P., & Cochran, D. L. (2011, September). Wound healing around dental implants. Endodontic Topics, 25(1), 44–62. https://doi.org/10.1111/etp.12018
Hacioglu, E., & Az, Z. A. A. (2019, September). Success and survival rates assessment of dental implants: A 1 to 6‐year retrospective study. Clinical Oral Implants Research, 30(S19), 321–321. https://doi.org/10.1111/clr.277_13509
Checklists Help Safeguard Implant Procedures. (2023, May). Dental Abstracts, 68(3), 197–199. https://doi.org/10.1016/j.denabs.2023.03.024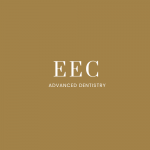 Edgard El Chaar

We are proud to offer our patients the most personalized and advanced dental care. The experience and commitment of our practice is unique combining science and artistry for a healthy smile.