Root canal treatment, a widely performed dental procedure, is recognized globally for its safety and efficacy. As with any medical procedure, it brings its own set of considerations, including potential risks. This discourse aims to illuminate the importance, effectiveness, risks of root canal treatment, and the considerable benefits it offers. With appropriate knowledge and preventative strategies, patients can confidently navigate through the root canal process, maximizing its advantages while alleviating associated risks.
Why Are Root Canal Treatments Necessary?
Root canal treatments effectively manage dental health issues arising from infections or inflammation in the tooth's pulp. If untreated, such conditions pose significant risks, including severe pain and potential tooth loss. The procedure, involving the removal, cleaning, and sealing of the affected pulp, relieves these risks and restores the tooth's health. Despite inherent root canal health risks, the benefits of professionally conducted treatment, such as pain relief and tooth preservation, are substantial.
⇒ Maybe you'll be interested in: How Long is a Root Canal Procedure?
How Successful Are Root Canal Treatments?
Root canal treatments have a high success rate, upwards of 90% in many cases, making it an extremely safe and effective dental procedure. With the right dentist, root canal treatments can alleviate pain, save the natural tooth. Root canal health risks are also mitigated, improving overall dental health.
Understanding the Risks of Root Canal Treatment
Despite the high success rate, it's crucial to understand the potential root canal health risks.
Infection
A root canal health risk is infection, potentially occurring if the root canal isn't properly cleaned or sealed. Emphasizing post-treatment care is crucial to prevent this risk, reinforcing the benefits of expert dental care.
Incomplete Removal
Due to anatomical complexities, it can be challenging to remove all pulp during a root canal. Residual infected pulp may lead to recurrent infection. An experienced dental professional can mitigate this risk, enhancing the treatment's benefits.
Fracture
Post-root canal teeth may become brittle and prone to fractures. Dentists often recommend a dental crown after a root canal to prevent fractures, balancing the risks and benefits of root canal treatment.
Discomfort and Pain
Post-treatment discomfort or pain after root canal is common but usually temporary and manageable with over-the-counter pain relievers. The relief from infected pulp pain underscores this procedure's benefit.
Damage to Surrounding Tissues
Rarely, instruments used in root canal treatment may damage surrounding tissues. This risk underscores the importance of choosing an experienced dental professional.
Numbness or Altered Sensation
Especially in lower molars, temporary or occasionally permanent numbness might occur due to nerve involvement. A thorough discussion with your dentist about root canal risks and benefits can ensure informed decision-making.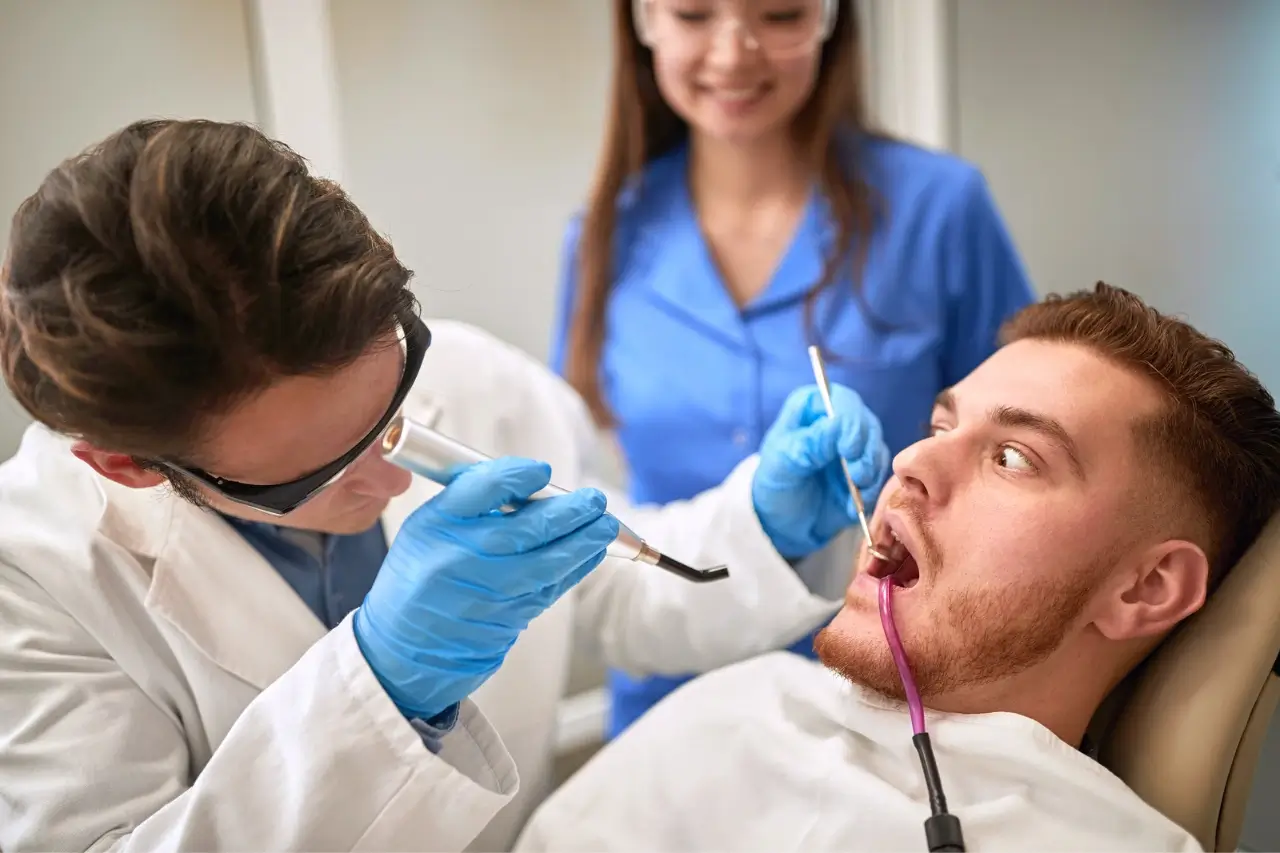 ⇒ Maybe you'll be interested in: Do You Need a Post and Core After Root Canal?
Ensuring Successful Root Canal Treatments: Preventive Measures
Ensuring successful root canal treatments involves a combination of good oral hygiene practices and professional care. These measures can help prevent dental decay, reduce the need for root canal treatments, and increase the success rate when they are necessary:
Regular Dental Check-ups
Routine visits to the dentist allow for the early detection and treatment of dental issues. These check-ups include a comprehensive examination of your teeth and gums, helping identify potential problems before they necessitate root canal treatment.
Opting for Specialists
For complex cases or greater assurance, consider consulting an endodontist. Specialists in root canal treatment, endodontists possess advanced training and expertise, potentially enhancing the treatment's success rate.
Good Oral Hygiene Practices
A key component of preventive dental care, maintaining good oral hygiene can significantly reduce the risk of tooth decay and other dental problems. Essential practices include:
Brushing:

Brush your teeth at least twice a day using a fluoride toothpaste. This helps remove plaque, preventing tooth decay and

gum disease

.

Flossing:

Daily flossing removes food particles and plaque from between your teeth and under your gum line where your toothbrush can't reach.

Professional Cleanings:

Regular professional cleanings

, typically twice a year, are vital. Dentists or dental hygienists can remove hardened plaque, or tartar, that at-home brushing can't eliminate.
By adopting these preventive measures, you can ensure the health of your teeth and gums, easing the need for procedures like root canal treatment.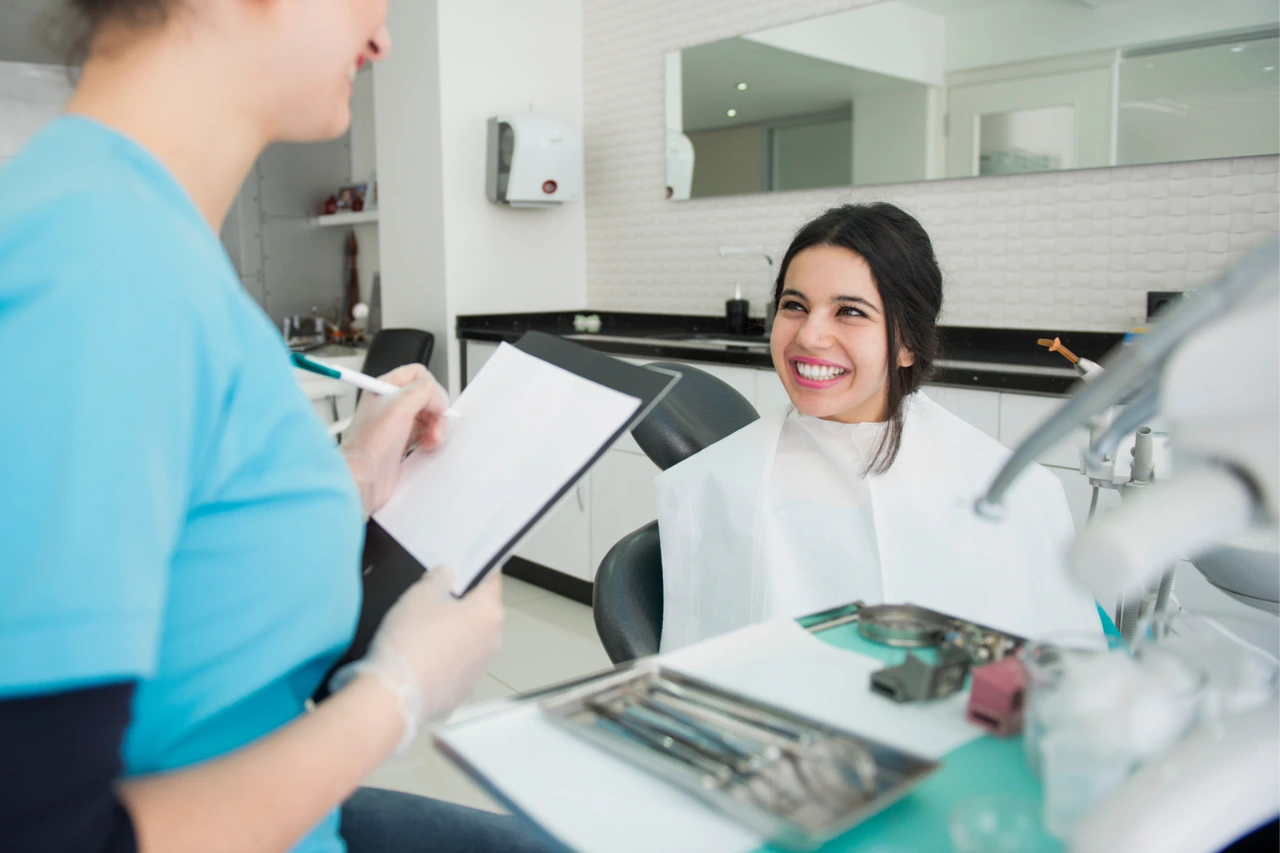 Conclusion
Don't let the fear of risks of root canal treatment keep you from maintaining a healthy smile. With our team of dental professionals at Edgard El Chaar, we ensure the benefits of a root canal treatment far outweigh the potential risks. Contact us today for your dental needs and experience exceptional dental care unlike any others.
Or you can contact us using one of these other means:
Source:
Root canal or implant? (2010, November). Dental Abstracts, 55(6), 300–303. https://doi.org/10.1016/j.denabs.2009.10.013 
Spångberg, L. S. W., & Haapasalo, M. (2002, July). Rationale and efficacy of root canal medicaments and root filling materials with emphasis on treatment outcome. Endodontic Topics, 2(1), 35–58. https://doi.org/10.1034/j.1601-1546.2002.20104.x 
Pullen, R. V. (2017). Root Canal Treatment of a Maxillary First Molar with an Un-instrumented 5th Canal: A Clinical Case Report. Journal of Oral Hygiene & Health, 05(01). https://doi.org/10.4172/2332-0702.1000219 
Ng, Y. L., Mann, V., & Gulabivala, K. (2011, March 2). A prospective study of the factors affecting outcomes of nonsurgical root canal treatment: part 1: periapical health. International Endodontic Journal, 44(7), 583–609. https://doi.org/10.1111/j.1365-2591.2011.01872.x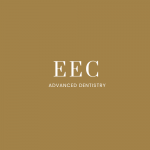 Edgard El Chaar

We are proud to offer our patients the most personalized and advanced dental care. The experience and commitment of our practice is unique combining science and artistry for a healthy smile.